After Japan was rocked by a huge earthquake in 2011 and then a tsunami, the nation ramped up its focus on emergency preparation. Part of this was making sure some kind of emergency kit is readily available. But rather than relying on traditional emergency kits, Japanese interior design company nendo invented a disaster kit that responds to the needs of the modern survivalist.
The kit, creatively named MINIM+AID, is essentially a plain metal tube packed full of necessary supplies. It's a little less than two inches wide, so can comfortably fit in plenty of places—preferably easily accessible ones—in the event of an emergency. It's also completely waterproof (should a tsunami occur) and includes a shoulder strap for portability.
The tube is split into five different sections, each containing a specific supply, that disconnect when needed. But this is far from a traditional first-aid kit.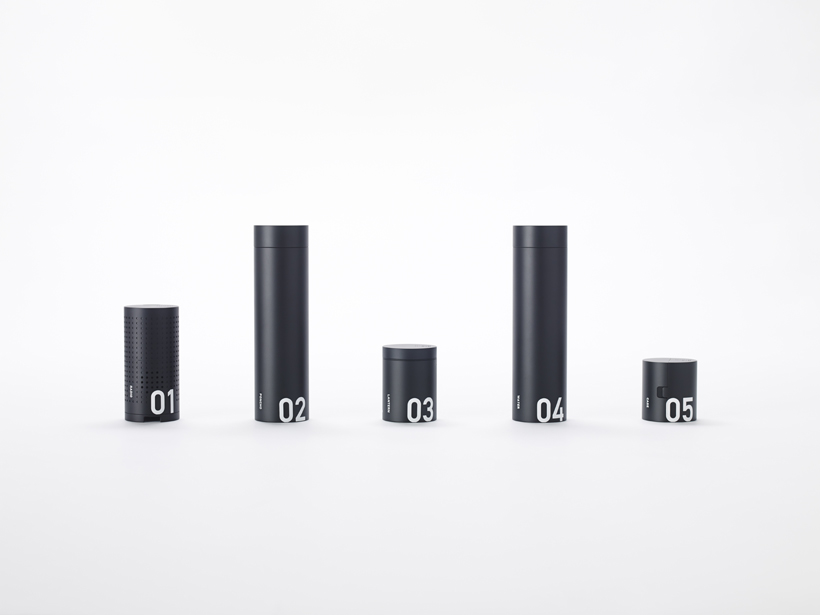 The first section is actually an emergency radio powered by a hand crank. That way, users can listen to emergency broadcasts without worrying about a power source. The crank can also charge any USB devices.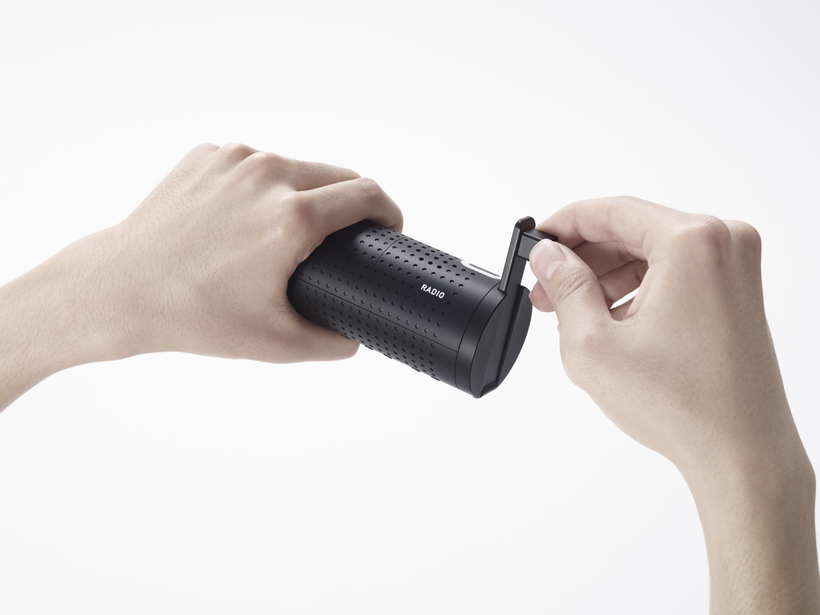 The charger can also power the pop-out LED lantern, should your disaster take a turn for the dark.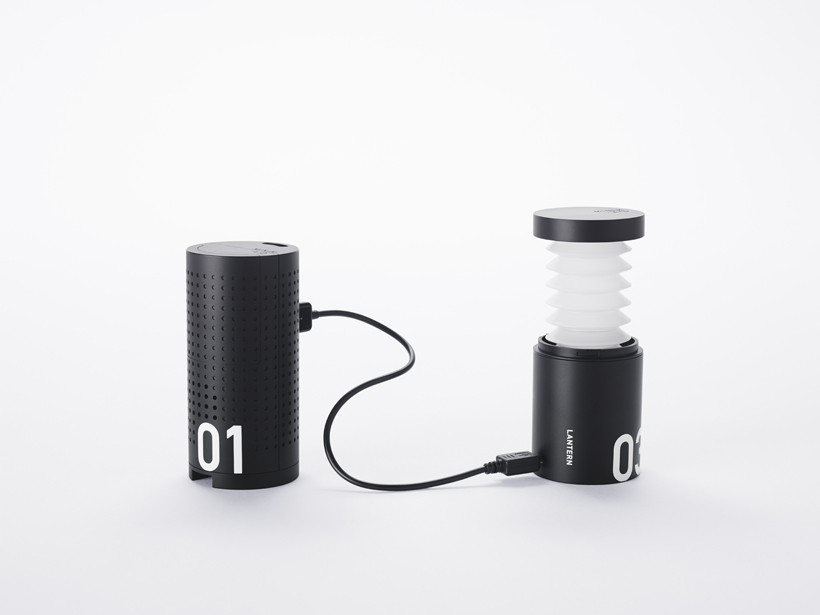 If the emergency at hand happens to be evacuation from a storm, one section of MINIM+AID has a lightweight, waterproof rain poncho.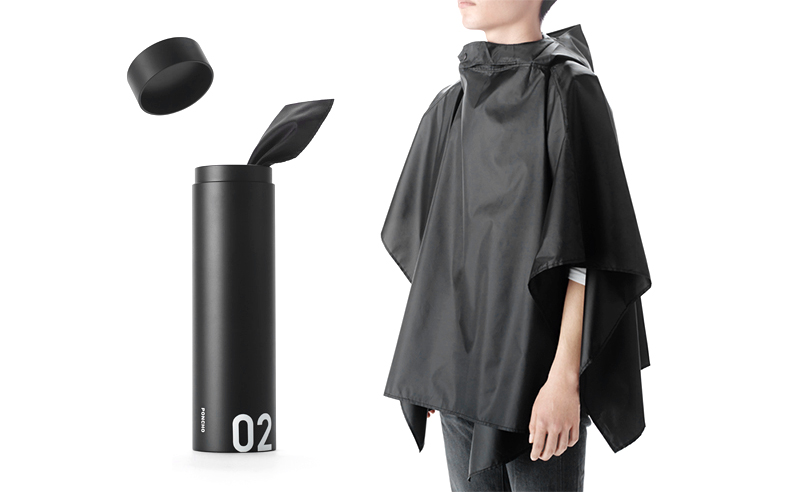 And speaking of water, the fourth section is actually a bottle containing a sealed bag of drinking water, in case fresh water becomes scarce.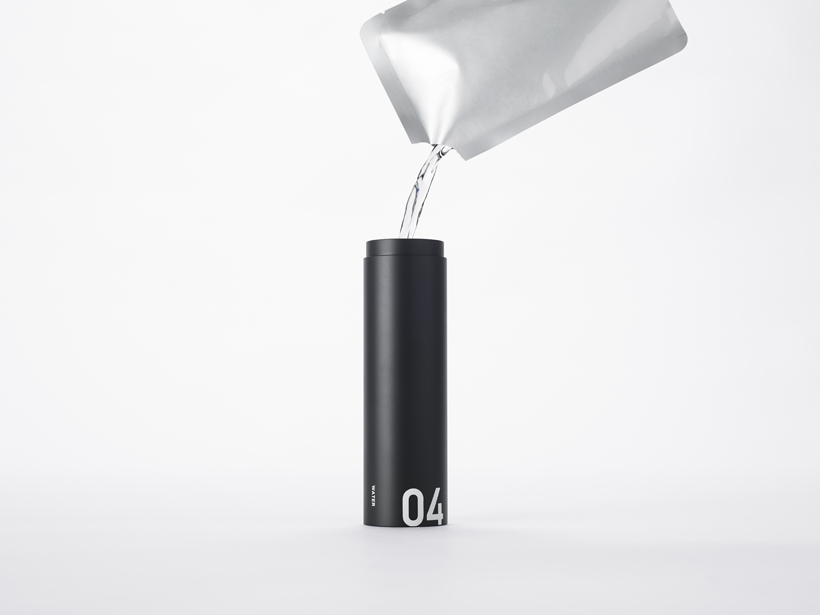 The final section is the traditional first aid kit. Inside are scissors, bandages, medicines, and various other supplies to treat minor injuries. What's nice about MINIM+AID is it can be customized to cater to each individual's needs—diabetic users might need a place to store insulin, or an EpiPen might be necessary should a potentially deadly allergic reaction occur.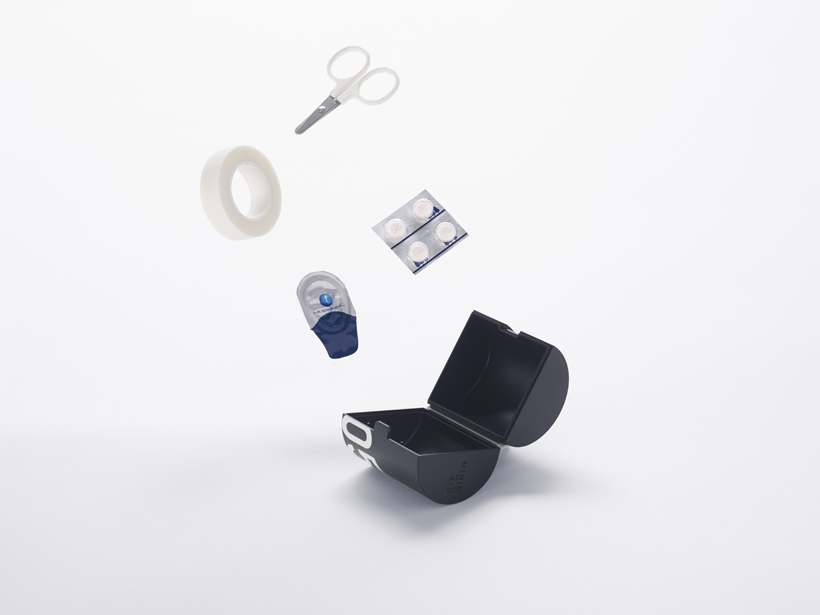 While MINIM+AID wouldn't be much help in the event of a serious medical emergency, it's certainly useful as an easy-to-carry survival resource in the clutch. It might be worth it to keep MINIM+AID in an umbrella stand near the door for emergencies—provided you don't grab it by accident during a rainstorm.
Then again, the included poncho would solve that problem as well. Disaster averted!