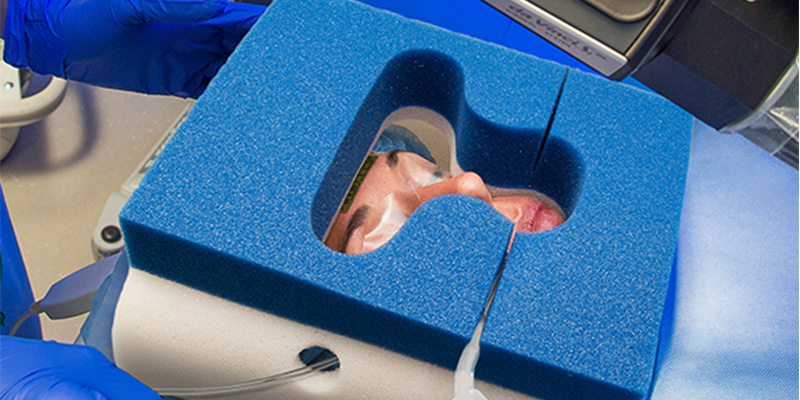 VisiWrap Face Protection was awarded the first place Safety award in Surgical Products' annual Excellence in Surgical Products Awards. To learn more about the product, Surgical Products connected with the VisiWrap experts.
They shared: The VisiWrap face protection is an innovative foam guard for anesthetized patients in supine and beach chair positions. It wraps fully around the patient's face and head to provide 360 degrees of protection. Once placed on the patient's face, the surgical drapes go up and lightweight surgical instruments, suction etc. are placed on top on the drape. Once the bed is placed in steep Trendelenburg position, gravity ensues and those lightweight instruments gravitate towards the patient's face. The VisiWrap face protection is ideal for gynecologic and urology robotic procedures, shoulder surgeries and microvascular surgeries (i.e. deep flaps/breast reconstruction). Invented by a CRNA with the idea that creating a lightweight barrier between the patient's face and the surgical field would ensure safety for our patients by protecting them from corneal abrasions and pressure related facial nerve damage. VisiWrap is distributed exclusively by Sharn Anesthesia.
This award was featured in the November/ December 2015 issue of Surgical Products. To see the complete issue, click HERE.