The general public still thinks of liver cirrhosis as an ailment that strikes older adults after a lifetime of heavy alcohol consumption. In recent years, a shift has taken place, and doctors are now seeing end-stage liver disease show up in younger and younger patienta. And alcohol has nothing to do with it.
"I see kids at ages 7 and 8 with this problem, and one of my youngest patients developed cirrhosis at 13," Naim Alkhouri, director of the metabolic program at the Texas Liver Institute, told The Washington Post.
Alkhouri is senior author of a recent study that examined data the United Network for Organ Sharing collected between 2002 and 2012. In that span, 5,157 transplant procedures were performed on patients between 18 and 40 years of age. Of those patients, 23 percent were obese.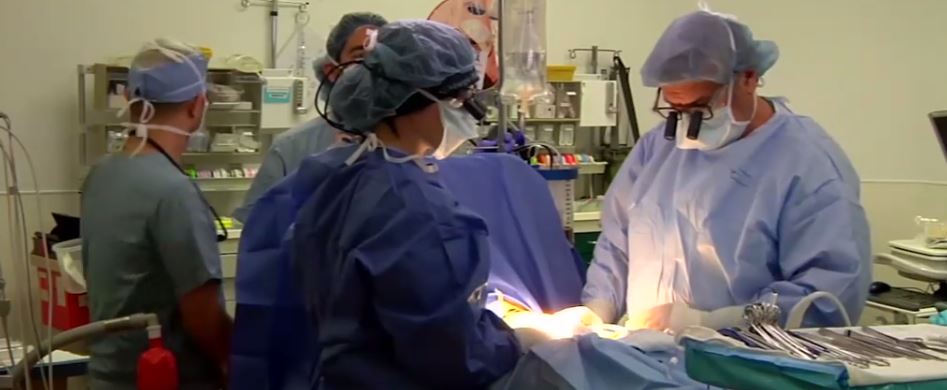 Researchers point to nonalcoholic fatty liver disease and nonalcoholic steatohepatitis (NASH) as the culprits.
"In Texas in particular, nonalcoholic steatohepatitis is the number one indicator for transplants in adults," Alkhouri noted to the Post. "It now affects 1 in 3 adults and 1 in 10 children."
NASH was the driving factor in only 3.3 percent of the transplants, but it's a growing problem. In 2002, 0.53 percent of transplants were spurred by NASH. Ten years later, NASH was present in 4.46 of the transplant patients.
One risk with this new social health development is that physicians are less likely to identify the problem early on, simply because they don't think to look for NASH in younger patients.
"Following the childhood obesity explosion in the '80s and '90s, we're seeing young adults with old bodies," Alkhouri told the Post. "Although they're 30, their organs are sick."