Strata Skin Sciences(NSDQ:SSKN) said it has reached an agreement with an "internationally acclaimed health institution" giving Strata an exclusive license to treat vitiligo using its Xtrac excimer laser.
In a novel treatment for vitiligo, the excimer laser incrementally increases the light emitted in the UVB range to restore pigmentation to skin areas affected with vitiligo. A disorder in which melanocytes — the skin cells that make pigment — are destroyed, vitiligo causes white patches to surface on the skin. The cause is unknown.
Get the full story on our sister site, Mass Device.
Engineering Better Devices at DeviceTalks Minnesota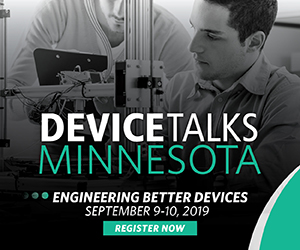 DeviceTalks Minnesota's engineering track is designed to provide attendees with with actionable lessons in a peer-to-peer format on topics such as:
Human factors engineering
Patient-centric device development
R&D trends
Manufacturing and scalability
Navigating the product development process from start to finish
"How We Built This" panels with top medical device groups
Join industry leaders and medical device professionals at the most awaited medtech conference of the year, DeviceTalks Minnesota.

Use code DT15 to save 15%!

REGISTER NOW