Germs are inevitable, but what if we had a handy device to help us destroy them on our common germ-infested, household items? Coral UV is a sanitizer and dryer that uses ultraviolet C light to destroy germs by breaking their DNA structure and reproduction capability within ten minutes.
This waterless UV technology can help sanitize items such as makeup brushes, mobile phones and baby products.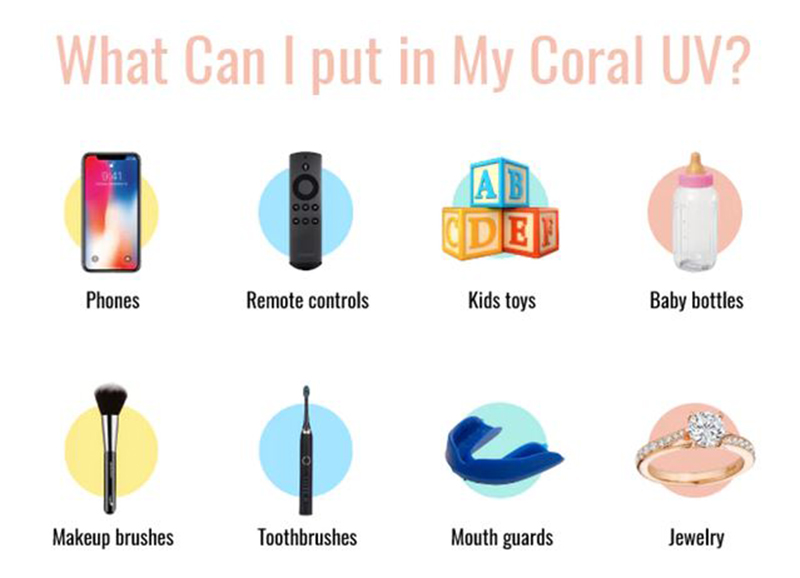 There's no running from germs. In fact, the mouse that you may be clicking on to read this, could have as much as 79,000 bacteria particles.
Using the Coral UV and its touch screen display is quite simple. If the items you insert into Coral UV are already wet, just press the 'Auto' button. If your product does not have to be dried, only press the 'Sterilize' button. You can also store items and keep them sterile for up to 24 hours by pressing the 'Storage' button.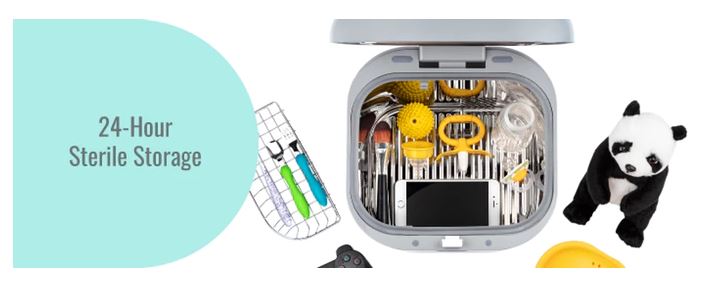 Additionally, the reflective, stainless steel helps ensure the UV light reaches every corner of the item in the device. Coral UV's dry cycle ranges from 30, 40, 50 and 60-minute drying cycles. A child safety switch activates immediately when the lid is opened and the sanitizer will stop working as the UV lights turn off.
This device was first envisioned when one of the Coral UV creators was about to have a child, and he realized, as a new parent, he was concerned about the health of his child. He knew he wanted something that would help disinfect germs or sterilize items the baby would use. After finding a plethora of steamers, which only clean items that can get wet, he set to work on creating Coral UV.