Kintell was designed to support aging loved ones by prolonging their independence. Kintell is a smart-home system that provides personalized healthy habit programs to help seniors improve health, build confidence, and extend their time in the comfort of their own home.
This device contains critical home support features such as an intuitive alarm clock, nightlight, intercom, emergency key, medication reminders, and more. Kintell helps keep loved ones in-step with their daily routine and promotes healthy habits.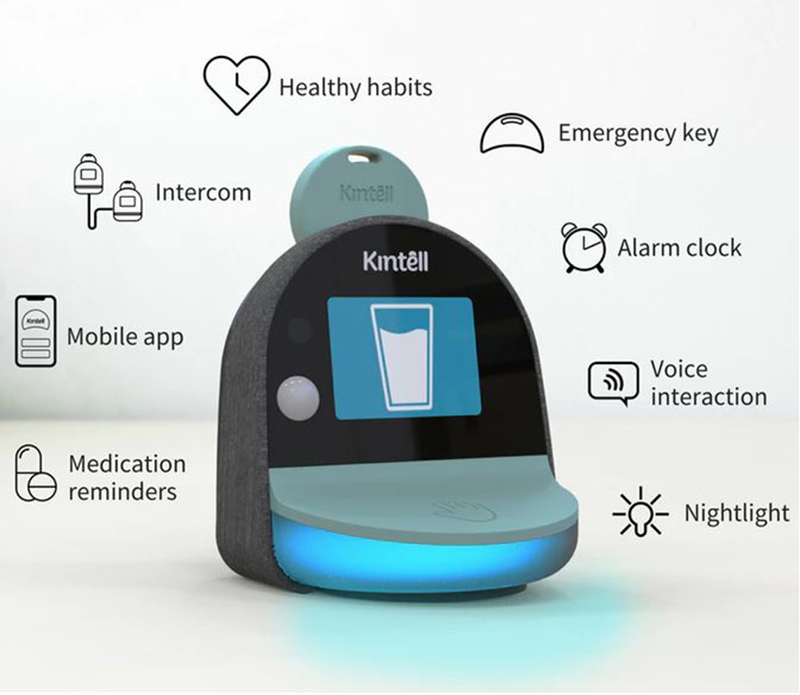 The Kintell Smart Health System is a set of wirelessly connected devices that allows individuals to communicate between rooms with an intercom and contains an emergency key to instantly notify help. Additionally, Kintell's data and insights can be monitored with an app, and the user can selectively share information with a family member.
"We are very excited to begin offering Kintell to the world through our Kickstarter pre-order campaign. We've worked with elderly people and their families to create a simple, empowering and private smart-health-system that helps you to age more confidently in your own home," said Aaron Johnston, co-found and CEO of Kintell. "We believe that the home is the best place to be when it comes to getting older and this is where we can start making a real impact on the confidence and ongoing independence of our elderly loved ones. We're delighted to be able to offer Kintell through Kickstarter as we know so many families are looking for technology to keep them active, healthy and connected to each other."
Additionally, Kintell offers a menu of in-home programs that promote healthy habits such as improving hydration and increasing flexibility. It also sets reminders for tasks like taking medication or renewing a prescription.
All the devices have a large touch-pad, audio capabilities, and an LED display. Kintell's design is based on feedback from users that incorporates different colors, textures, and ergonomics that generates a user-friendly device that's simple to use.