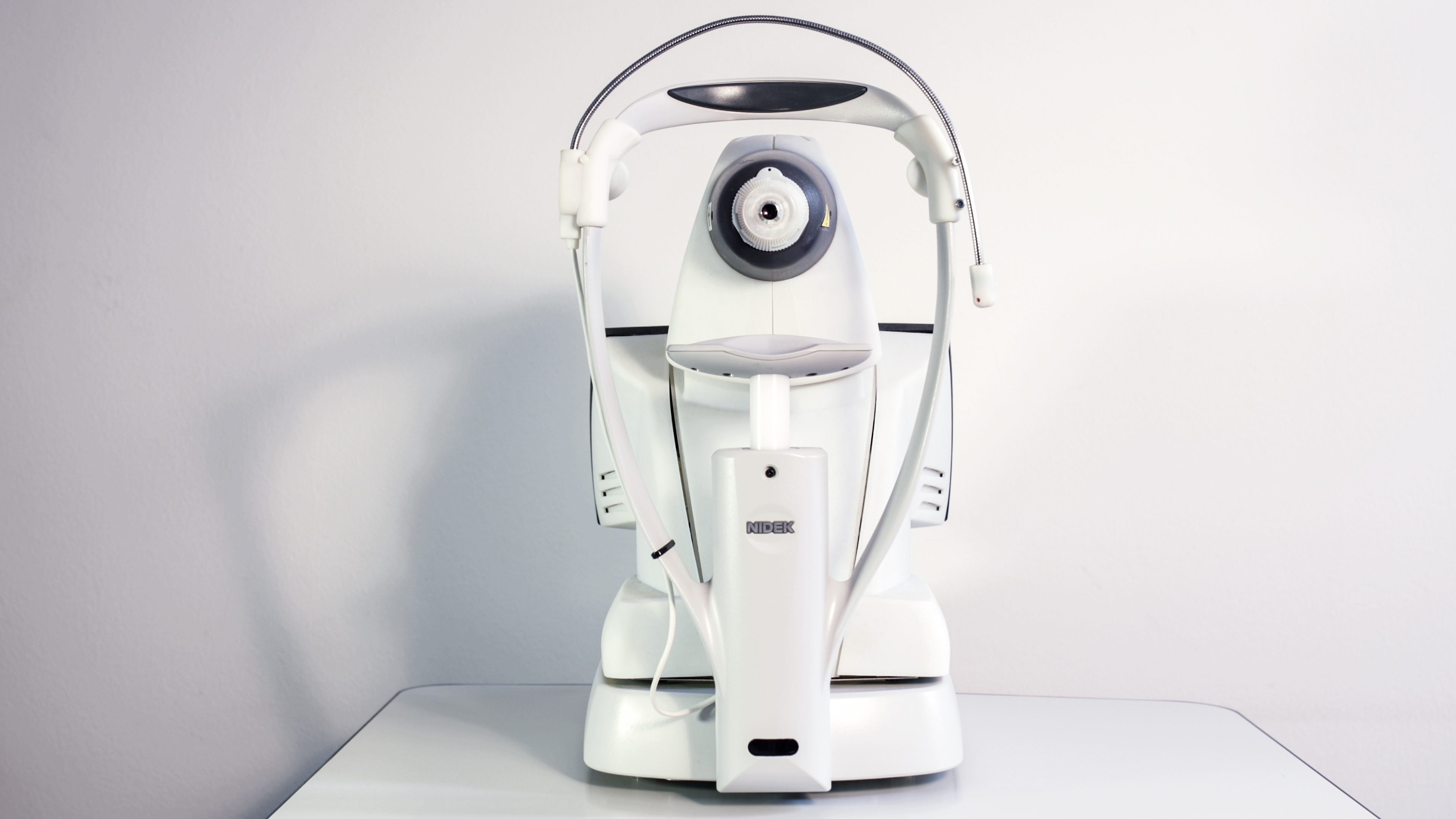 Stratasys Ltd., the 3D printing and additive manufacturing solutions company, announced that Italian-based NIDEK Technologies is using a Stratasys Objet500 Connex3 Multi-material, Color 3D Printer to accelerate clinical trial evaluations of its ophthalmological devices (vision diagnostic systems). The R&D division has reported a 75 percent reduction in prototyping costs, while cutting lead times by 50 percent compared to its previous methods.
According to Cesare Tanassi, Managing Director at NIDEK Technologies, the adoption of multi-material 3D printing is transforming the division's prototyping process. The team is now able to use advanced 3D printed materials to produce parts that directly replicate the final components. This provides the opportunity to quickly and comprehensively evaluate the fit, form and function of prototype devices and speed up time-to-market.
Optimizing development cycles with 3D printing
Located in Padova, Italy, NIDEK Technologies develops technology for vision diagnostic systems. With products having direct contact with patients, it is crucial that the division produces fully-functional prototypes that precisely replicate the final product.
"Our prototyping process has become much more accurate and streamlined since incorporating Stratasys 3D printing into our workflow," says Tanassi. "Previously we were constrained by the prototyping restrictions associated with traditional methods. This proved costly in terms of lead-times and capital, particularly with molds and CNC machining. We found that we had limited flexibility over our prototypes and, should iterations be required, this resulted in escalating costs.
"3D printing overcomes these bottlenecks by permitting us to quickly validate designs before entering our prototypes into clinical trial validation. As you can imagine, fully verifying our products is crucial to ensuring that premium quality is maintained," he continues.
Replacing metal parts with durable engineered photopolymers
Throughout its development cycle the division exchanges expensive and cumbersome metal components with tough, engineered 3D printed parts. These include components of a working Gonioscope (a system designed to observe the space between the iris and cornea) and a micro perimeter (a device used to determine the level of light perceived by specific areas of the retina).
According to Tanassi, the ability to incorporate 3D printed materials that match the performance of their metal counterparts is crucial to accelerating the development cycle for clinical trial evaluation. He explains, "In the case of the Gonioscope, utilizing the toughness, flexibility and snap-fit characteristics of the Stratasys Rigur 3D printing material, we replaced several aluminum parts with a single 3D printed component. This saw the device pass a year-long clinical trial where eight global medical centers examined it."
Fully-functional prototypes down from two months to just 24 hours
These prototyping benefits are felt across the board as Federico Carraro, Mechanical Division Manager at NIDEK Technologies, highlights: "Previously we used metal fabrication when developing the micro perimeter, which took around two months. With our Objet500 Connex3 3D Printer, we can combine a wide range of 3D printed materials with contrasting mechanical characteristics. This allows us to accurately emulate final parts, including threads, seals, rubber and transparent components. In this case, we achieved the same functional result within 24 hours by replacing metal parts with robust 3D printed components."
"NIDEK Technologies is a prime example of how a growing number of manufacturers are maximizing the full potential of 3D printing to quickly and cost-effectively deliver fully-operational prototypes with the precision and endurance of the final product," says Giuseppe Cilia, Stratasys Italian Sales Manager. "In the fast-paced medical device industry, the ability to rapidly certify products is crucial to improving the quality of care, and in this case, save someone's vision."
To learn more about how NIDEK Technologies is using advanced multi-material 3D printing to accelerate clinical trial evaluation of its devices, please watch this video.