The 2017 Excellence in Surgical Products Awards will be presented in the November/December issue of Surgical Products. Leading up to the publication of that issue, nominees will be featured on the Surgical Products website. The submission form is available online, and nominees for this year's awards are accepted through September 29th.
Product description and innovation synopsis:
The Hadron FPLS is the first and only patent pending foam pad lift system for Trendelenburg. All current gel and foam pad systems tether to the table in a fixed location, forcing care providers to either preposition their patients in a lithotomy ready position, away from optimal anesthesia visualization needed for safe laryngoscopy, or position the patient closer to anesthesia, where they then routinely have to physically and bodily lift their patients 4-13 inches on average into a lithotomy ready position. The Hadron system allows providers to lift both pad and patient into lithotomy, improving ergonomic and safe lifting practices.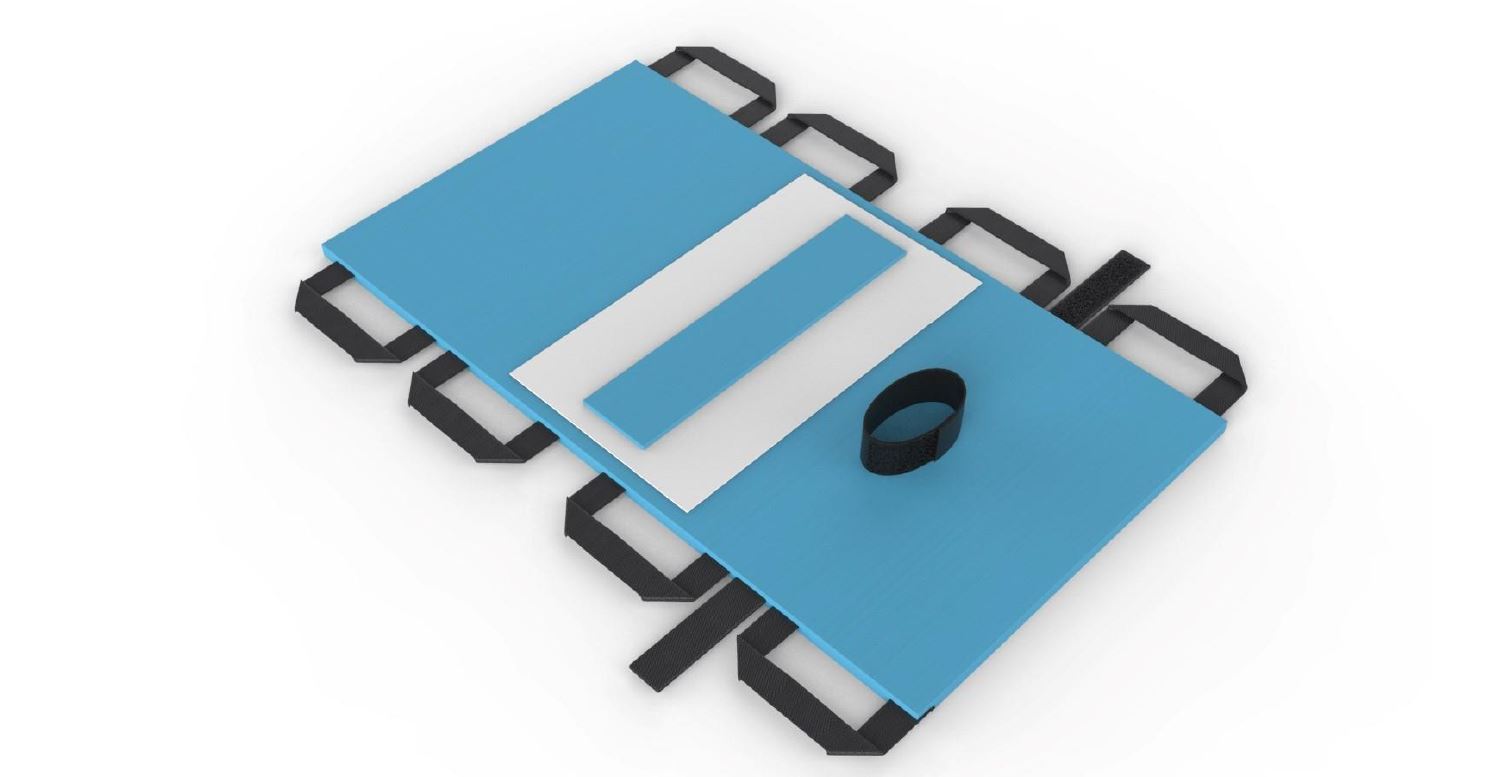 What sets this product apart from others available in the industry?
The Hadron FPLS system is a modular Trendelenburg system. Surgical tables are evolving, with the newest tables having a 45 inch torso section. The average human torso length 30 to 38 inches. This places anesthesia access to the airway during induction out of reach for most patients, especially females. New tables are center gimballed tables, with short leg plates, which means the patients must be placed closer to the head of the bed for induction, while the current market tethered systems are placed at the end of the torso plate. Providers routinely must move their patient 7-15 inches on average.
How does this product benefit the surgical team and aid in better outcomes?
The Hadron FPLS provides a safer alternative to lifting patients during the facilitation of lithotomy positioning/Trendelenburg procedures. It's the only modular handled system available on the market, with a lift capacity of 500 lbs. The Hadron benefits anesthesia, surgical staff, and ultimately the surgeon (stable positioning). The value of the system transcends the result of stable Trendelenburg positioning needed to facilitate surgery. When iMT's ION ESPS system is used, skin to pad contact is optimized for maximum traction. Each kit includes a chest strap, chest pad, and optional draw sheet to give providers all the accessories needed for high reliability.