The 2018 Excellence in Surgical Products Awards will be presented in the November/December issue of Surgical Products. Leading up to the publication of that issue, nominees will be featured on the Surgical Products website.
Category: Infection Contol
Product description and innovation synopsis:
The patent pending GAMMEX PI Glove-in-Glove System is the world's first pre-donned double gloving system. Featuring Ansell's exclusive GLOVE-IN-GLOVE Technology, the system offers pre-donned outer and inner gloves packed in one poly-pouch and one inner-wrap — making double gloving easier and faster. The semi-transparent GAMMEX PI Hybrid serves as the outer glove, delivering both the comfort of polyisoprene and the strength of neoprene. Combined with the green-colored GAMMEX Non-Latex PI Underglove as the inner glove, this system allows for quick and easy glove breach detection. In addition, the GAMMEX PI Glove-in-Glove System uses 50 percent less inner packaging materials, reducing environmental impact.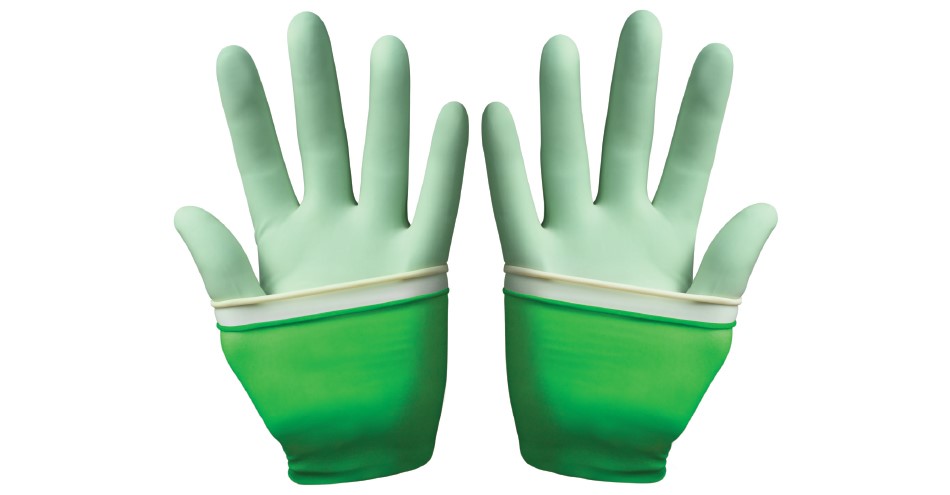 What sets this product apart from others available in the industry?
The GAMMEX PI Glove-In-Glove System is the world's first pre-donned double gloving system with both the outer and inner non-latex surgical gloves ready for double gloving in just one don. Both the outer and inner gloves are packed in a single poly-pouch and inner-wrapper to give you more time when it matters. Also, by combining the glove-in-glove pairs in one poly-pouch and one inner-wrap, there is 50 percent less waste with inner packaging so you further increase your contribution to the environment. Last, the gloves are aligned at the finger tips to minimize the need for adjustments upon donning coupled with a superior fit and feel.
How does this product benefit the surgical team and aid in better outcomes?
Major health organizations agree that double gloving is vital for safety, reducing the risk of inner glove perforations by 71 percent compared to single gloving. With our glove-in-glove system, we've made double gloving as convenient as it is critical. Our natural-colored, semi-transparent outer glove over a green under glove enables easy breach detection. Plus, the outer glove comes off easily and the smooth upper surface of the inner glove makes it easy to accommodate any intraoperative changes. Last, the system is non-latex, DPG-Free, and CPC-Free to eliminate the risk of Type I latex allergy and minimize Type IV chemical allergies and sensitivities.