A collection of amputation tools used in the Revolutionary War has fetched more than $100,000 at auction.
The amputation kits were owned by Dr. John Warren, a Continental Army surgeon and a founder of Harvard Medical School. Boston-based RR Auction didn't identify the buyer Thursday.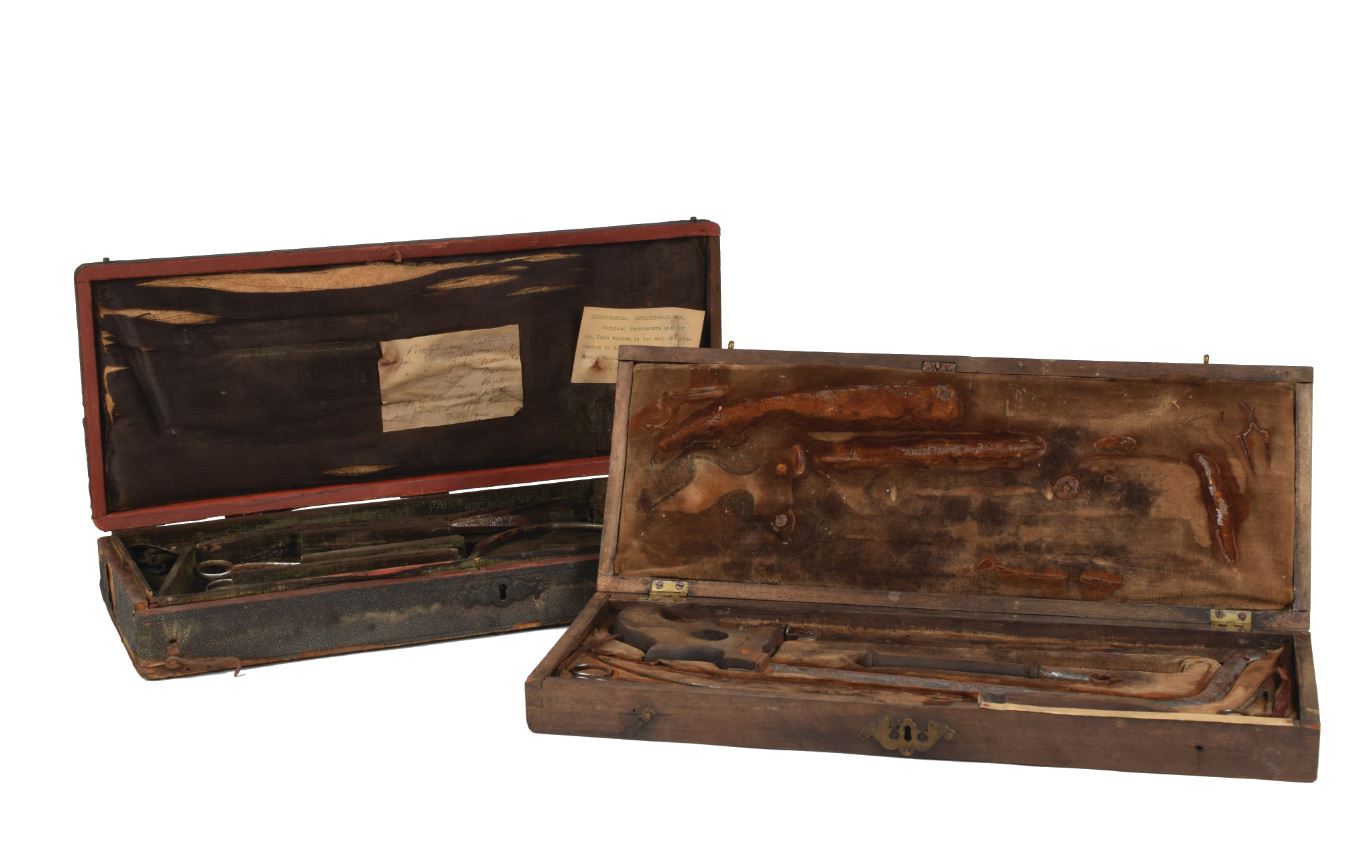 Auction house officials say the tools show signs of heavy use and come from a time before doctors understood the importance of sterilization.
The tools include saws, a curved amputation knife, surgical scissors, forceps, and a tourniquet. They were previously sold by Harvard University in a warehouse auction.
Warren practiced medicine in Massachusetts before becoming a surgeon for the Continental Army.
He treated the wounded at the battles of Long Island, Trenton, and Princeton, and he later became Harvard's first professor of anatomy and surgery.