Designed and built to live up to its name – AtoN™ is a superior aid to surgical navigation by delivering cleaner, crisper illumination from this ergonomically advanced, lightweight, low
profile fiber optic headlight.

AtoN™ compliments BFW's new Hatteras™ LED and ChromaPRO™ light sources and will fit into any light source with an ACMI port.

AtoN™ comes standard with BFW's 10-foot Cobra Cable™ offering a virtually indestructible internal aluminum coil positioned at the lower half of the cable where it is most likely to sustain damage from heavy use. AtoN™ is also available with our regular 7 or 10-foot fiber optic cables. AtoN™ is available with our Classic or Key West™ "Bikini" headbands.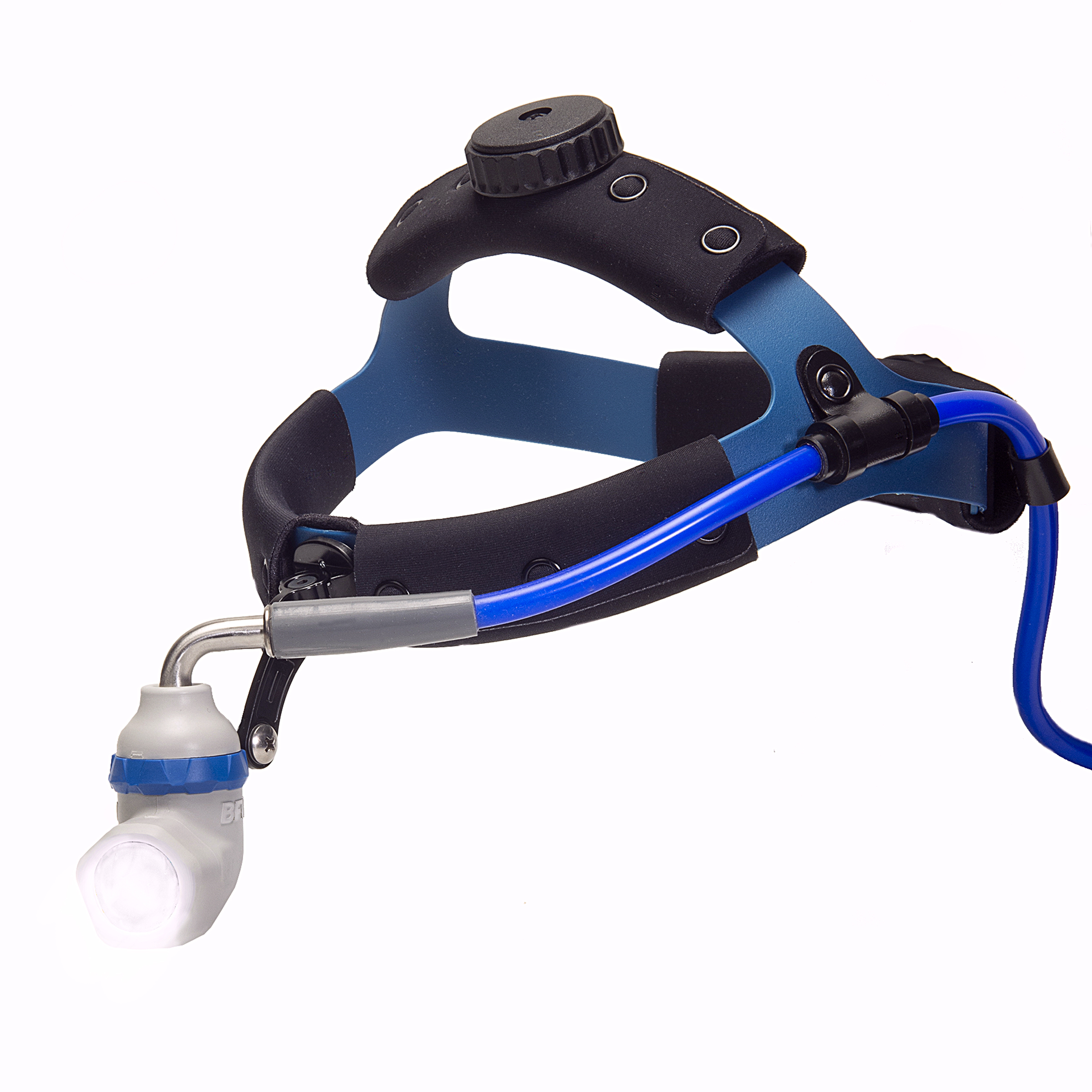 Specifications
• Fully Adjustable Iris Offers Crisp Spot Size from 0.5" to 4.25" measured @ 16" from the Lens
• Low Profile, Lightweight Optic 1.5 oz. (43.4g) • Robust For Toughest Conditions
• Unique sealed two-piece construction, allows cleaning both inside and out
• ACMI cable allows use with a variety of light sources
• Designed and Built in USA
• Custom Fiber Optic Cable with more than 9,000 strands delivers high light transmission and affords usability with up to 30% damage