In the lead up to the European Society of Cardiology Congress in Rome Italy, GE Healthcare announced the global commercial launch of its new generation of high-end portable compact cardiovascular ultrasound, the Vivid iq. A smaller sized compact weighing just 4.5 kg, the Vivid iq matches exceptional image quality with extraordinary functionality, allowing clinicians to diagnose in more settings than ever before. From the Cath lab and the OR to the ER or even a tented exam room in a remote location, this ultra-portable diagnostic ultrasound system delivers premier cardiac care without compromises.
As GE Healthcare's most advanced portable cardiovascular ultrasound to date, the Vivid iq was developed alongside clinicians and healthcare providers around the world. Dr. Ferran Rosés Noguer, head of the Pediatric Cardiology Department at Vall d'Hebron University Hospital in Barcelona, says: "Vivid iq is a huge step forward in terms of image quality and innovative design. It is extremely user friendly, truly portable, with a fantastic interface and a great design that is really futuristic and elegant at the same time."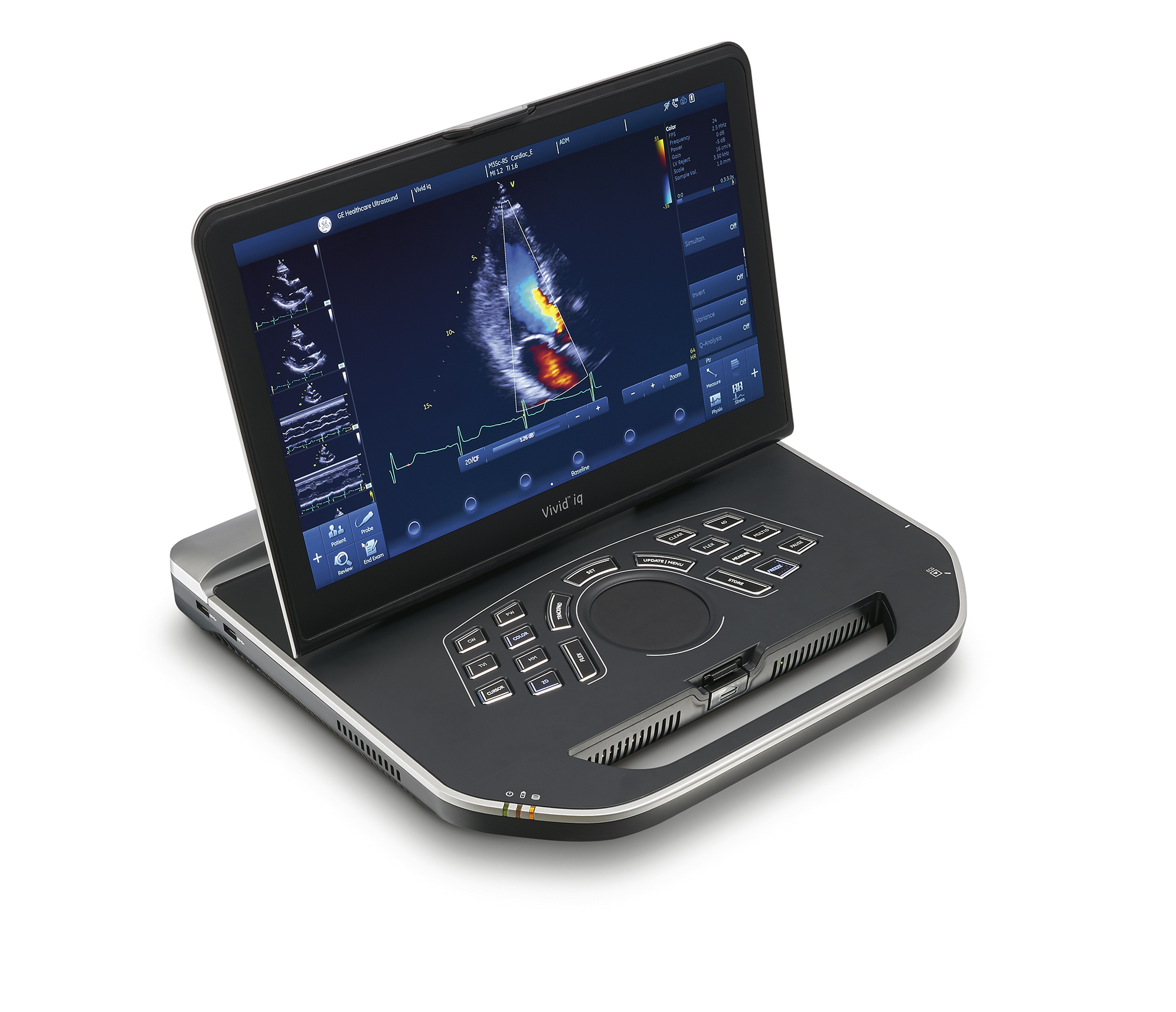 With today's increasing patient volumes, Vivid iq helps adapt to new challenges with the combination of power and portability.
Portable: 10 percent lighter and thinner than the Vivid q with up to one-hour battery and a new, transportable cart
Reliable: rugged, cleanable design built for tough conditions
Easy to use: intuitive touchscreen and fewer keystrokes
Advanced and easy-to-use: 4D TEE and other powerful capabilities
"We worked directly with cardiologists and interventional cardiologists to better understand their needs and the challenges they face on a daily basis," says Al Lojewski, general manager of Cardiovascular Ultrasound for GE Healthcare. "We're confident the Vivid iq can help improve patient care and make ultrasound more portable and accessible for patients around the world."