C. R. Bard announced the LUTONIX 035 Drug Coated Balloon PTA Catheter (DCB) has been granted premarket approval by the FDA for a new indication and is now available for sale in the U.S.. With this approval, the LUTONIX 035 DCB Catheter becomes the first and only drug coated balloon that is FDA approved as safe and effective in end stage renal disease (ESRD) patients with stenotic lesions in dialysis arteriovenous (AV) fistulae. This latest approval adds to the prior FDA indication of the LUTONIX 035 DCB Catheter for the treatment of superficial femoral artery (SFA) and popliteal artery disease.
The FDA approval was based on the results of the LUTONIX AV Clinical Trial, the first investigational device exemption (IDE) trial using drug coated balloons in patients with stenotic lesions in AV fistulae. The follow-up results from randomized patients who were treated with the LUTONIX 035 DCB Catheter demonstrated safety comparable to uncoated balloons.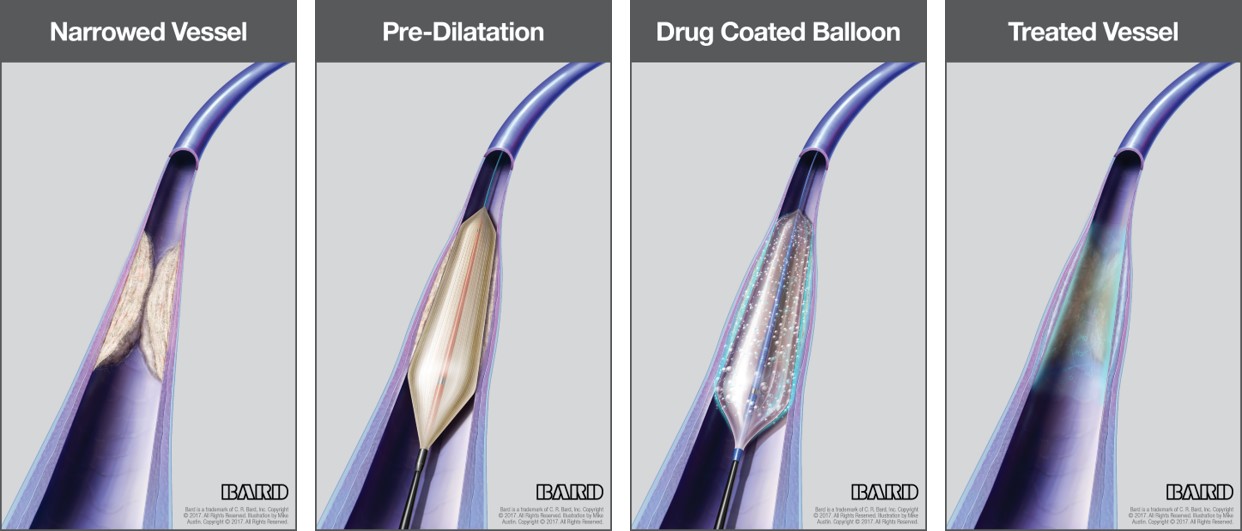 The LUTONIX 035 DCB Catheter also demonstrated a sustained clinical benefit compared to conventional angioplasty through 12 months:
71.4 percent target lesion primary patency (TLPP) at 180 days with superior results at 210 days (DCB 64.1% vs. PTA 52.5%)
31.3 percent fewer reinterventions compared to PTA at 6 months
Nearly two (2) months more reintervention-free days (217 days vs. 163 days) compared to PTA
31.2 percent improvement in TLPP through 12 months
95 percent freedom from primary safety event, indicating a consistent safety profile to PTA
Timothy M. Ring, chairman and chief executive officer, says, "This approval offers a new treatment option for patients suffering from end-stage renal disease. In line with our continued commitment to deliver products that improve patient care, we are proud to extend the benefits of the LUTONIX 035 DCB Catheter to help preserve treatment options for U.S. patients."
Globally, there are more than 2 million patients undergoing hemodialysis treatments – each therapy session lasting approximately four hours and occurring up to three times per week — in a hospital or dialysis center. To receive this therapy, many patients depend on an AV fistula, which is the connection of an artery to a vein created by a vascular surgeon. For these patients, blockages created by repeated access or narrowing of the blood vessel (restenosis) are a common problem and hinder treatment. Some patients require up to eight reinterventions per year to maintain AV fistula function, their lifeline for managing renal disease.
"For patients undergoing hemodialysis for kidney failure — who already spend a significant portion of their time undergoing dialysis and other treatments — repeated reinterventions to maintain AV access can be an added burden, with many patients returning as frequently as every other month," says Scott O. Trerotola, MD, Stanley Baum Professor of Radiology, Associate Chair and Chief, Interventional Radiology, Perelman School of Medicine of the University of Pennsylvania and Principal Investigator of the LUTONIX AV Clinical Trial. "The LUTONIX 035 DCB Catheter provides another option for physicians. It's intended to offer patients with end-stage renal disease fewer interruptions in treatment and less time undergoing access maintenance, potentially leading to improved patient satisfaction and quality of life."