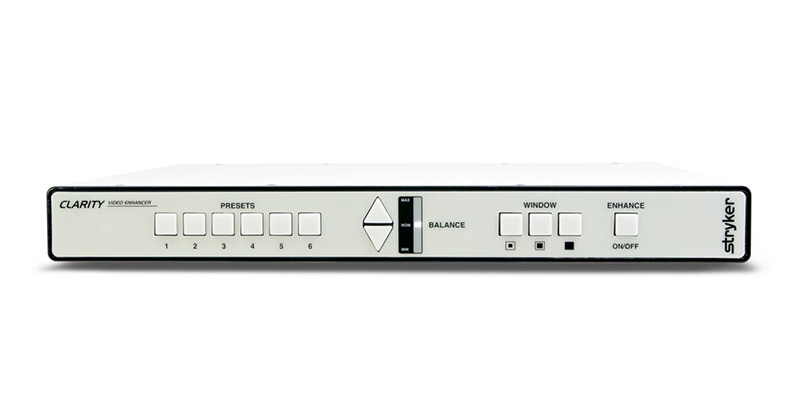 Stryker Endoscopy's Clarity Video Enhancer was awarded the first place OR Visualization award in Surgical Products' annual Excellence in Surgical Products Awards. To learn more about the product, Surgical Products connected with the experts at Stryker.
They shared:  Originally designed for the U.S. Department of Defense, the Clarity Video Enhancement System was utilized to increase video surveillance quality when compromised by obstructed ground and areal environments.  Realizing the distinct benefits of the System from visualization standpoint, the technology was then applied to medicine. The high-tech algorithm-based technology has now been condensed to one, slim console to support seamless integration with your Operating Room. Clarity addresses and minimizes key obstructions that plague many endoscopic surgical procedures, such as plume, fog, condensation, and debris, while visually enhancing tissues and intra-body structures of interest for better discernment of possible abnormalities and surgical guidance during ablation and resection.  Clarity is equipped with three unique algorithms for clarifying, sharpening, and enhancing, each providing distinct advantages to optimize enhancement and ensure patient safety. Surgeons have the ability to utilize the functionalities of this unique system over surgical footage both intra-operatively and post-operatively, making it a versatile and autonomous tool to any surgical environment.
This award was featured in the November/ December 2015 issue of Surgical Products. To see the complete issue, click HERE.