Edwards Lifesciences Corporation, the global leader in patient-focused innovations for structural heart disease and critical care monitoring, has announced it received CE Mark for its Inspiris Resilia aortic valve, the first in a new class of resilient heart valves. Incorporating the advanced Resilia tissue, the Inspiris valve leverages features of the trusted Perimount Magna Ease valve and includes the proprietary VFit technology, which is designed for potential future valve-in-valve procedures.
"Heart valve patients are living longer and want to maintain their active lifestyles. The Inspiris valve provides surgeons and their patients with an advanced treatment option that represents an ideal foundation for the future treatment of heart valve patients," says Vinayak (Vinnie) Bapat, MBBS, MS, FRCS, FRCS.CTh, consultant cardiothoracic surgeon at Guy's and St. Thomas' Hospital in London.
Bernard Zovighian, Edwards' corporate vice president, surgical heart valve therapy, says, "The Inspiris valve creates a new class of surgical valves and includes key patient-focused innovations, such as the resilient tissue and the VFit technology, to advance the treatment of patients with heart valve disease. In partnership with surgeons, Edwards is committed to developing differentiating technologies that set a new standard for surgical heart valves."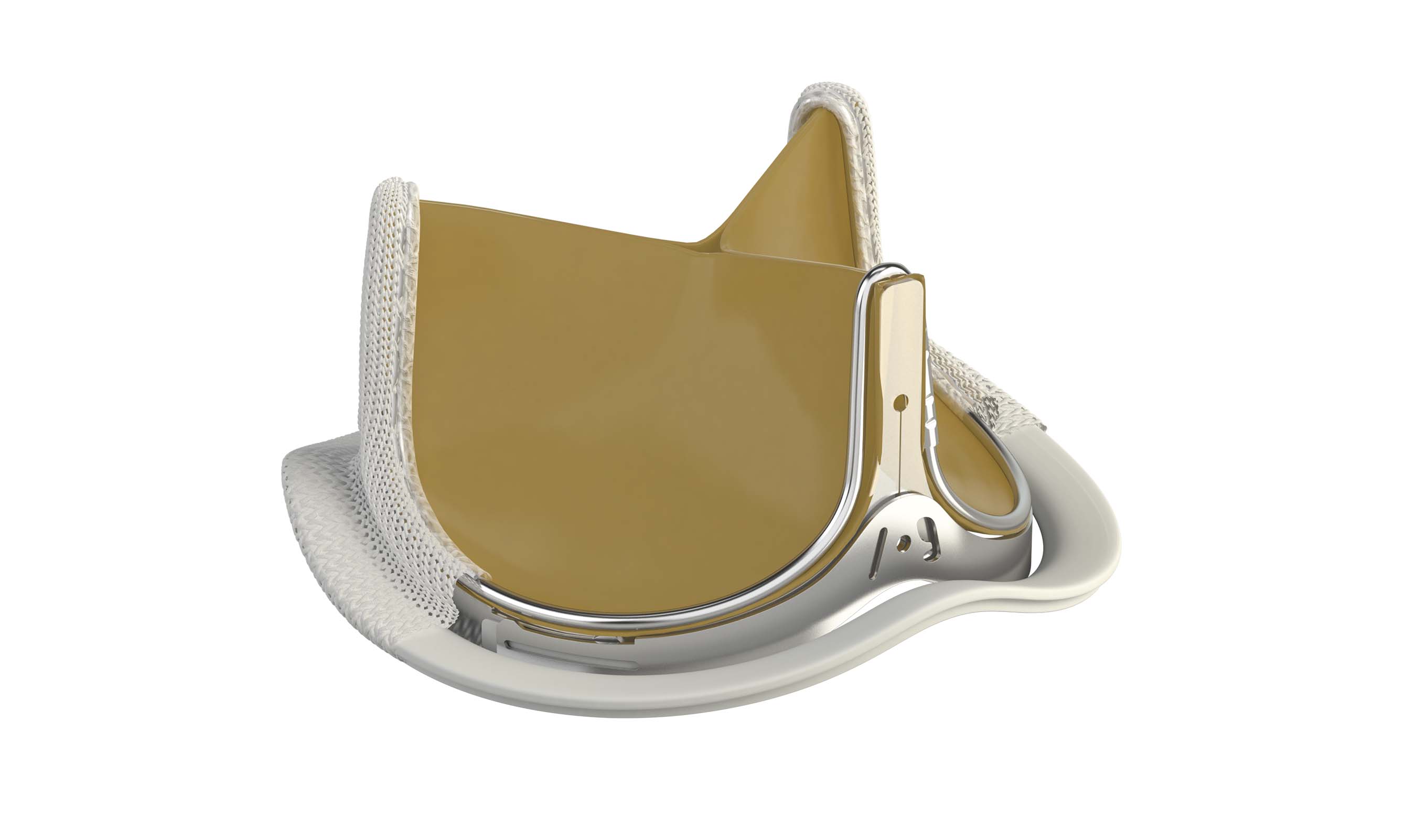 A key innovation of the Inspiris valve is Resilia tissue, a new, first-of-its-kind tissue platform that has been in development for more than a decade and builds on Edwards' 40 years of leadership in tissue technology. Resilia tissue utilizes Edwards' integrity preservation technology, which preserves the tissue and provides improved anti-calcification properties and sustained hemodynamic performance. In addition, the valve is stored dry and ready to use.
CE Mark of the Inspiris valve was supported by the Commence pivotal trial, a global, U.S. Food and Drug Administration premarket approval study. One-year results of this study were presented during this year's late-breaking sessions at the American Association for Thoracic Surgery's (AATS) 96th annual meeting. The results of 673 patients showed no cases of structural valve deterioration, valve thrombosis or nonstructural valve dysfunction. In addition, a series of pre-clinical studies have shown Resilia tissue to offer key benefits, such as significantly reduced calcification and sustained hemodynamics compared to a current treatment option.
The INSPIRIS valve is planned for a targeted commercial release in Europe in the fourth quarter of 2016 and a full launch in early 2017. The VFit feature is available in sizes 19mm through 25mm. It is not currently approved for commercial use in the U.S.