The Excellence in Surgical Products (ESP) Award winners were announced in the November/December 2015 issue of Surgical Products. "Our readers are surgical industry experts who pride themselves on being educated professionals on the cusp of innovation," said Editor Rebecca Rudolph. "That is reflected in all the Excellence in Surgical Products awards we publish, and certainly held true this year as many cutting edge and innovative technologies were recognized."
The winners in the infection control category include:
First Place: Xenex's Germ-Zapping Robots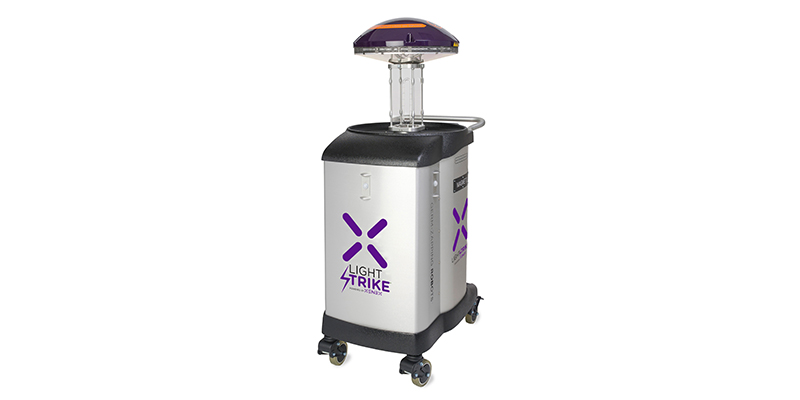 Numerous studies have shown that standard cleaning practices leave contamination on OR surfaces that can contribute to Surgical Site Infections. Xenex's pulsed xenon ultraviolet (UV) light disinfection technology quickly destroys the viruses, bacteria and spores, including C.diff, that cause SSIs. A peer-reviewed study currently in press demonstrates how a hospital achieved a 100 percent decrease in SSIs after it began using Xenex for terminal cleans of its ORs. While that facility uses the Xenex robot on terminal cleans at night, other ORs utilize the Xenex robot before total joint cases and/or after dirty cases, reporting a return on investment as a result of fewer infections.
The Xenex Germ-Zapping Robot™ is the only UV disinfection technology that has been shown, in multiple peer-reviewed published studies, to help hospitals reduce HAI rates – with hospitals reporting greater than 50 percent reductions in C.diff, MRSA and SSI rates.
For more information, visit: www.xenex.com
Second Place: Zimmer Biomet's Safety Station and Reusable Canisters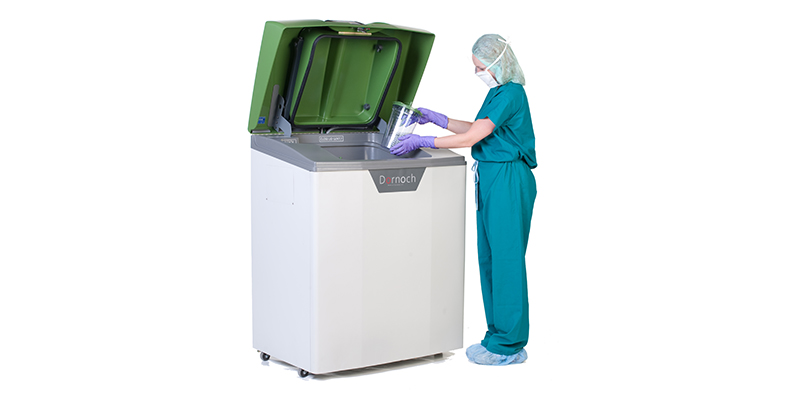 The Safety Station's closed sink design protects employees from fluid exposure risks common with traditional suction canister disposal methods. During the cleaning process inside the Safety Station, an EPA approved disinfecting agent is applied to the canister, enabling easy and safe reuse.
For more information, visit: www.zimmer.com
Tied for Third Place, 3M's Skin and Nasal Antiseptic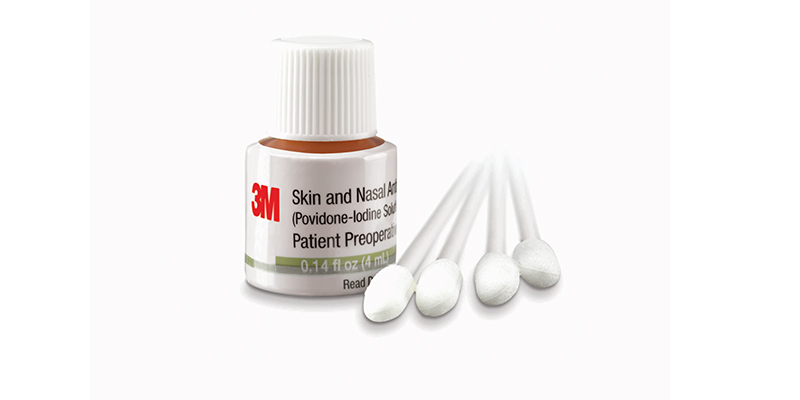 3M™ Skin and Nasal Antiseptic is designed to work within the preoperative process to quickly reduce S. aureus colonization in the nares.
3M Skin and Nasal Antiseptic (Povidone-Iodine Solution 5 percent w/w [0.5 percent available iodine] USP) Patient Preoperative Skin Preparation is designed to quickly and effectively reduce S. aureus colonization in the nares, giving healthcare providers confidence their patients are entering surgery with a reduced risk of infection. A film-forming polymer in the solution enables the active ingredient to remain in the nares and efficiently coat and adhere to the nares where bacteria reside. Packaged in an easy-to-open 4 mL bottle with sterile swabs, the swabs are designed to fit comfortably into nostrils while providing good coverage of the nares with minimal dripping or running.
For more information, visit: 3M.com/3MSkin&NasalAward
Tied for Third Place, Healthmark Industries' Flexible Inspection Scope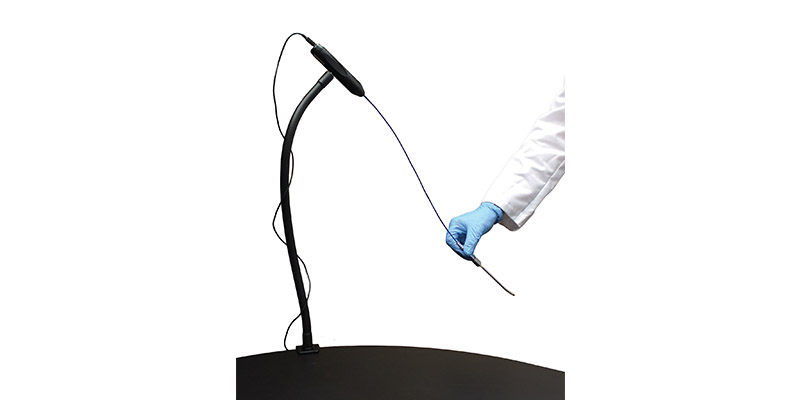 The Flexible Inspection Scope features a distal tip composed of a light source and camera lens at the end of a 50cm, flexible shaft. Designed for instruments 3.2mm in diameter or larger. The camera and light are powered by the USB connection on a PC.
Compatible with Windows XP and Windows 7 and 8, the included software allows viewing and recording from most computers. Paired with the optional Flex Arm, the Flexible Inspection Scope can be securely fastened to a workstations to free both hands for manipulation of the scope and the target medical device. It is the perfect tool to visually inspect any device after cleaning, particularly those with internal channels and lumens. Paired with Healthmark Industries FlexibleArm, the Flexible Inspection Scope can be securely fastened and moved in numerous ways.
For more information, visit: www.hmark.com