The Excellence in Surgical Products (ESP) Award winners were announced in the November/December 2015 issue of Surgical Products. "Our readers are surgical industry experts who pride themselves on being educated professionals on the cusp of innovation," said Editor Rebecca Rudolph. "That is reflected in all the Excellence in Surgical Products awards we publish, and certainly held true this year as many cutting edge and innovative technologies were recognized."
The winners in the minimally invasive surgical products include:
First Place: Allen Medical's Thermedx FluidSmart Fluid Management System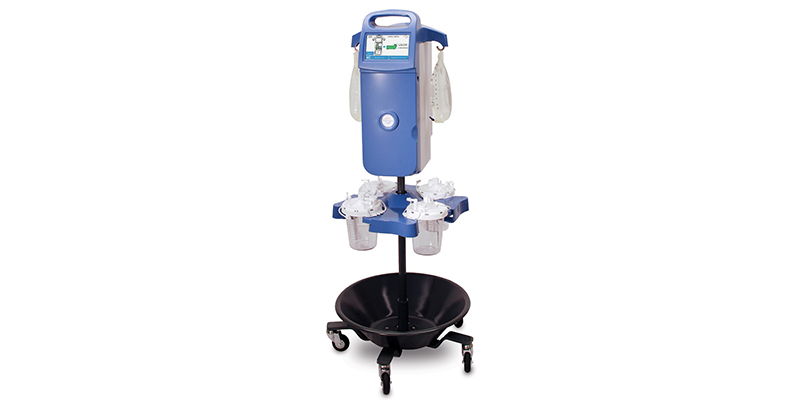 The Thermedx® FluidSmart™ System is an innovative endoscopic solution for Gynecology, Urology and Orthopedic irrigation applications. It provides advanced technology for fluid delivery and on-demand fluid warming (up to 40°C). These features, along with real time fluid deficit measurement, separate this fluid management system from the rest.
For the nursing staff, the FluidSmart system was designed to have the easiest set up and operation than any other fluid management system currently available. "On the fly" fluid bag and suction canister changes allow for uninterrupted use by the surgeon.
For more information, visit: www.thermedx.com
Second Place: Teleflex's MiniLap Percutaneous Surgical System
The MiniLap® Percutaneous Surgical System from Teleflex is a portfolio of innovative laparoscopic surgical devices that allow percutaneous insertion with a slim 2.4 mm shaft and integrated needle tip without the use of a trocar, causing less trauma and leaving a nearly unnoticeable scar. Its ergonomic, multifunctional MiniGrip® Handle makes it easy for the surgeon to grasp and manipulate tissue, while providing both racheted and non-racheted capabilities. Additionally, its patented deployment design allows grasper jaws to open to 12.5 mm to grasp difficult structures, such as distended gall bladders, and the 30 cm proprietary steel shaft provides the strength and rigidity needed for secure tissue retraction. Teleflex is committed to helping make minimally invasive surgery even less invasive.
For more information, visit: www.teleflex.com
Third Place: Buffalo Filter's LaparoVue Visibility System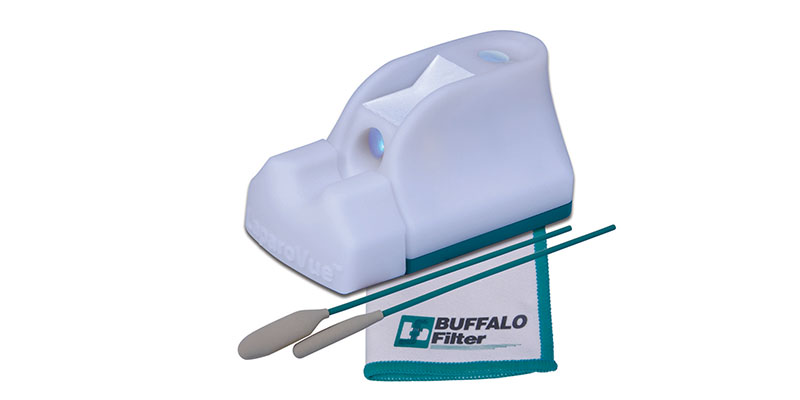 Understanding a surgeon's need to see clearly during laparoscopic surgery, LaparoVue™ Visibility System is an all-in-one solution designed to take the complexity out of achieving optimal visualization.
Distinctive by design, LaparoVue features two ports, one for warming and white balancing, and one for cleaning and defogging. Both ports can be used simultaneously during surgery, providing greater efficiency and reducing surgery delays. The ergonomically designed unit warms the scope in five minutes to prevent fogging and operates for up to five hours. LaparoVue also features a scope cradle that safely and securely supports the scope, reducing tension on the lens and potential for damage. Additionally, two radiopaque VueTip™ Trocar Swabs are provided that remove debris and excess liquid from the trocar cannula.
An easy to use, disposable, multi-purpose device, LaparoVue eliminates the necessity for multiple product purchases. Change your Vue today.
For more information, visit: www.buffalofilter.com