The Excellence in Surgical Products (ESP) Award winners were announced in the November/December 2015 issue of Surgical Products. "Our readers are surgical industry experts who pride themselves on being educated professionals on the cusp of innovation," said Editor Rebecca Rudolph. "That is reflected in all the Excellence in Surgical Products awards we publish, and certainly held true this year as many cutting edge and innovative technologies were recognized."
The winners in the infection control category include:
First Place: Sony's 4K and 2D Medical Monitors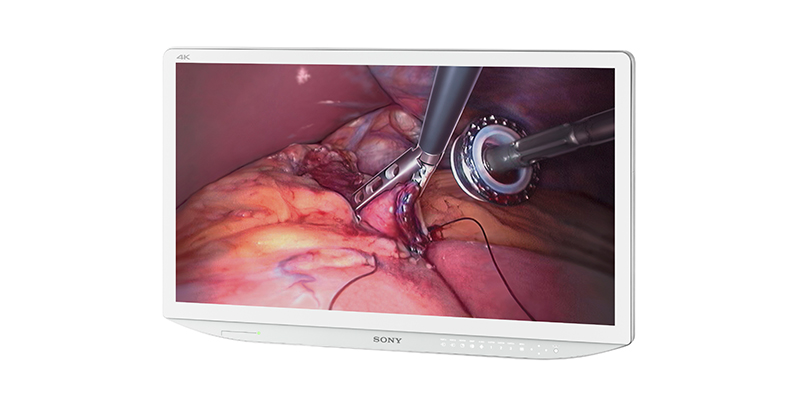 Sony's new 4K 2D medical monitors, LMD-X550MD (55-inch) and LMD-X310MD (31-inch), offer four times the resolution of standard HD with no pixilation. The clarity and detail of 4K images hold great potential for increased visualization during and after a surgical procedure. Sony's monitors feature a slim profile and bezel, extremely bright panel technology, a wide color gamut for more accurate color reproduction and the ability to use a "quad-split" view to see four full HD signals at once. These models, featuring an OptiContrast Panel for providing edge-to-edge glass screen protection and corner-to-corner uniformity, showcase intricate detail and high-contrast images in both dark and well-lit rooms. Sony's 4K medical monitors are compatible with a range of 4K products and systems, giving enhanced depth of field to operating procedures, in addition to immersive training and educational experiences.
For more information, visit: pro.sony.com
Second Place: HoverTech's HoverMatt Single-Patient Use Split Leg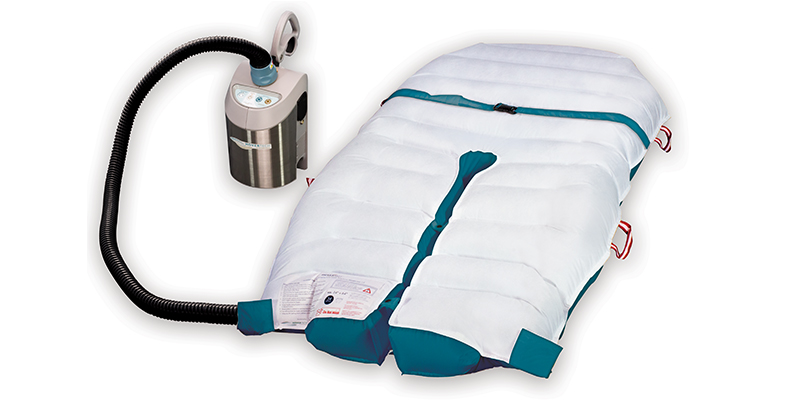 The HoverMatt® Single-Patient Use Split-Leg is the only air-assisted lateral transfer device on the market with a split-leg configuration, making it ideal for the OR. This unique air-assisted transfer mattress is designed for use in the lithotomy position or on surgical tables when split-leg plates are employed. The Split-Leg feature allows caregivers and patients all of the benefits of a standard air-assisted transfer device with the added advantage of compatibility with specialty surgical tables. When the foot-end snaps of the mattress are fastened, the legs are kept together and lateral transfers can be performed. The legs can then be separated into two individual segments by disconnecting the snaps, and each segment can be positioned with the patient's legs. This keeps the HoverMatt from getting in the way during procedures. The Single-Patient Use Split-Leg also offers the added convenience of disposability when the patient's hospital stay is complete.
For more information, visit: www.hovermatt.com
Third Place: Halyard Health's ON-Q* Pain Relief System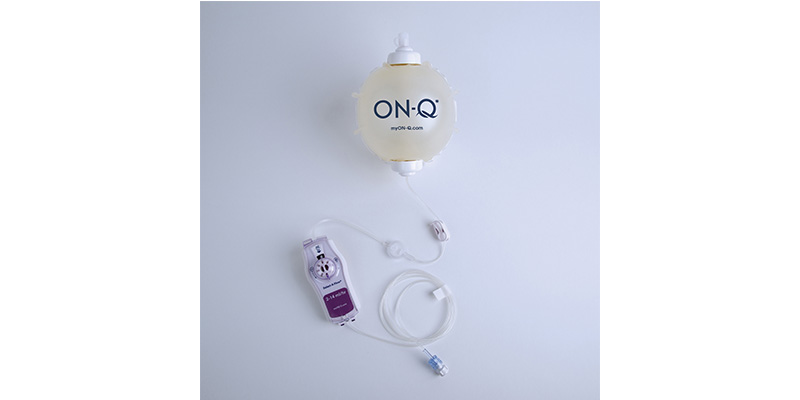 The ON-Q* Pain Relief System is a post-operative, non-narcotic pain management solution that allows surgical teams to manage patients' pain post-operatively and may provide better outcomes. A continuous infusion pain pump providing targeted pain relief to the surgical site area or near a nerve, ON-Q* is titratable and can be adjusted to provide customization for each patient. It may help patients feel better faster, shorten the length of stay, reduce narcotic consumption and thus reduce narcotic-associated side effects. Patients using ON-Q* report lower pain scores post-surgery, higher satisfaction scores and are more likely to experience better pain management with fewer side effects, contributing to an improved overall patient experience.
For more information, visit: www.halyardhealth.com