In the field of bariatric surgery, Ethicon realized there was a gap in the amount of high-quality clinical research. More importantly, the company determined that the shortcomings in the study of outcomes were potentially preventing patients from seeking out the surgical option that could provide effective treatment for a growing public health dilemma.
Armed with those concerns, Ethicon launched the "Project Game Changer" initiative. At the 22nd World Congress of the International Federation for the Surgery of Obesity and Metabolic Diseases (IFSO 2017), Ethicon offered a status report on the multi-year effort.
To learn more, Surgical Products interviewed Elliott Fegelman, MD, the therapeutic area lead for metabolics at Johnson & Johnson Innovation
What can you tell us about Project Game Changer?
Project Game Changer is a multi-year, multimillion-dollar global initiative that began two years ago to close evidence gaps, reduce clinical and economic barriers, and expand patient access to bariatric and metabolic surgery. We recognize that today's innovation must go beyond product development and include the generation of high-quality clinical and economic evidence that demonstrates safety, effectiveness, and value.
There are 600 million obese worldwide that are eligible for life-changing treatment, yet those receiving treatment are few. Patient access to care is one of the main reasons. Around the globe, barriers to access may include lack of insurance coverage and adequate reimbursement, not enough skilled surgeons in developing markets, some governments not prioritizing health care funding for obesity treatment, or it might be about overcoming the very strong stigma associated with obesity.
You recently offered a status update, detailing some of the progress that's been made in the initiative. What do you think are the most exciting developments?
We're very excited about the progress that has been made in obesity and obesity-related diseases, such as type 2 diabetes. Through Project Game Changer, Ethicon has been investing in clinical studies such as STAMPEDE, as well as investing in a mix of prospective trials and retrospective analysis, and using big data to understand real world evidence. Ethicon also provided support for the Second Diabetes Surgery Summit (DSS-II), the international consensus conference that developed the guidelines and were endorsed and adopted by 45 medical professional societies.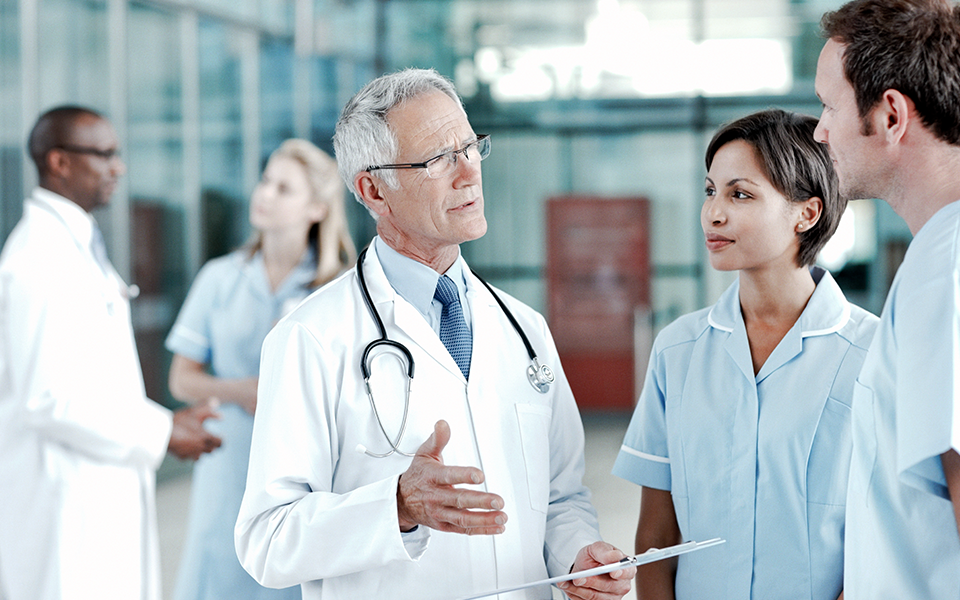 Earlier this year, results from the STAMPEDE study were published. What can you tell us about those? How are those results informing Ethicon's work?
The final five-year data from the Ethicon-funded STAMPEDE (Surgical Treatment And Medications Potentially Eradicate Diabetes Efficiently) study, published in The New England Journal of Medicine, demonstrated bariatric surgery with intensive medical therapy is a better long-term treatment option than intensive medical therapy alone for obese patients, BMI >27, with uncontrolled type 2 diabetes. Patients who underwent bariatric surgery experienced sustained improvement in glycemic control with less diabetes medications, the five-year follow-up, randomized data concluded. These results are part of the mounting evidence that bariatric surgery is an effective treatment for obesity and obesity-related diseases.
STAMPEDE affirms surgery is the best long-term treatment option for obesity and associated type 2 diabetes, and the study results have led us to look even more deeply into mechanism of action, durability and cost effectiveness, as well as looking at the impact of bariatric surgery on other health conditions.
STAMPEDE is the cornerstone of a mounting body of evidence that confirms bariatric surgery is an effective treatment for obesity and obesity-related diseases. We have also taken STAMPEDE and made it one of four trials being combined into the ARMMS (Alliance of Randomized trials of Medicine vs. Metabolic Surgery in Type 2 Diabetes) study, partially funded by Ethicon. The four studies include STAMPEDE, CROSSROADS, SLIM-T2D, TRIBETES. With four study centers across the U.S., the ARRMS trial will significantly increase the number of patients with this chronic disease to be studied over an extended time. The first publication of data from these studies is expected next year.
In the past, there's sometimes been a stigma associated with bariatric surgery, as if patients were seeking it out for purely superficial reasons. But it's increasingly viewed as an option that serves a clear medical need. Do you think that's the direction we're going? How does that impact the field?
The stigma is a barrier in almost every country in the world, and yet obesity is a chronic disease and requires disease management and treatment just like other serious illnesses. Although bariatric surgery is beginning to be viewed as a medically necessary procedure for people with severe obesity and other obesity-related diseases, only between 1 and 2 percent of patients have surgery, despite the mountain of clinical evidence demonstrating the effectiveness this procedure. I think more evidence will help improve utilization of this lifesaving procedure, but we have a lot more work to do.
Where does Project Game Changer go from here?
We have a long-term commitment to evidence generation that will help guide future innovation, lead to greater adoption of procedures and inform everyday treatment decisions.
Project Game Changer continues investing in additional innovative studies looking at the complications of diabetes and other obesity-related diseases, the cost effectiveness of surgery, its impact on quality of life, the impact of specific patient populations, and studies looking its effects on orthopedics and heart disease. Studies conducted in several regions throughout the world have shown bariatric surgery results in a reduction of healthcare costs and hospitalization and less reliance on medications for diabetes, dyslipidemia, and hypertension, because of weight loss that leads to disease improvement or remission.
As these studies mature, Project Game Changer will share these results with stakeholders, such as payers, providers, politicians, and patients to advance the specialty and expand access for the benefit of patients everywhere. We plan to do more.
What are the big research and evidence questions left to answer when it comes to bariatric surgery and obesity?
We believe understanding the mechanism of action is the key to the development of future treatments that may be less invasive. We are also actively investigating the impact of bariatric surgery on other obesity-related diseases through studies such as SWIFT, an Ethicon-funded, multi-center, case-matched control study, which seeks to understand if weight loss as a result of bariatric surgery can delay the need for a total knee replacement or improve function after total knee replacement. The company is also conducting a randomized controlled clinical trial of gastric bypass in patients with obesity and poorly controlled hypertension and in obese patients with diabetic nephropathy.
What kind of progress has been made in expanding patient access to bariatric surgery? What still needs to be done?
Only between 1 and 2 percent of people with severe obesity go on to have bariatric surgery. While insurance coverage of bariatric surgery has dramatically improved in the U.S. and other parts of the world, there is still much work to be done in terms of removing barriers to care.
Some of the most compelling progress we've seen has been direct changes in markets. For example, in Brazil, our Project Game Changer team reviewed the clinical and local economic data about the value of bariatric surgery with the government health ministry, and subsequently the government approved laparoscopic bariatric surgery in their public sector — where the wait lines for obesity treatment have been overwhelming.
Before we started Project Game Changer in India, insurance policies in didn't cover bariatric surgery. The Project Game Changer team began sharing clinical and economic evidence as part of roadshows for insurers and HR decision-makers for major employers, and subsequently many of the largest insurers have started covering bariatric surgery and many major employers are selecting bariatric surgery coverage for their employee programs. Our India Game Changer team estimates that now approximately 8 million people have bariatric surgery coverage.
These are just two examples of exciting developments we've seen in countries where Project Game Changer has been active. Many of our other Game Changer projects are working to share the evidence of the value of bariatric surgery to increase access to coverage, to impact health care policies, to reduce the stigma of obesity, to create centers of excellence and other activities across the globe that open access to this effective treatment to the patients who need it most.
What do you envision for the future of bariatric surgery?
While progress is being made, there is still much to do. The data — clinical, economic, and real world — clearly demonstrates bariatric surgery is the most effective treatment for severe obesity. But this data needs to be applied to clinical practice, public policy, and patient actions. In our vision of the future of bariatric surgery, the patients with obesity and obesity-related diseases would have access to treatment similar to treatment for any other chronic disease, including multiple interventions for the right patient at the right time. These could include combinations of more effective drugs, less invasive procedures, traditional bariatric surgery, and patient support programs.
Ethicon is committed to shaping the future of bariatric surgery in the fight against obesity, and helping patients gain or maintain access to life-changing obesity treatments around the world.