InnerSpace, a manufacturer of customized storage solutions for the healthcare industry, has launched the 7600 and 7750 Series Harmony Carts.
Built for use across all healthcare departments — emergency, surgery, patient area, pharmacy, and laboratory — the 7600 and 7750 Series Harmony Carts represent an upgrade to the current InnerSpace 6000 Series. The new units will be made in the U.S. with global materials offering shorter lead times and lower cost to the end-user.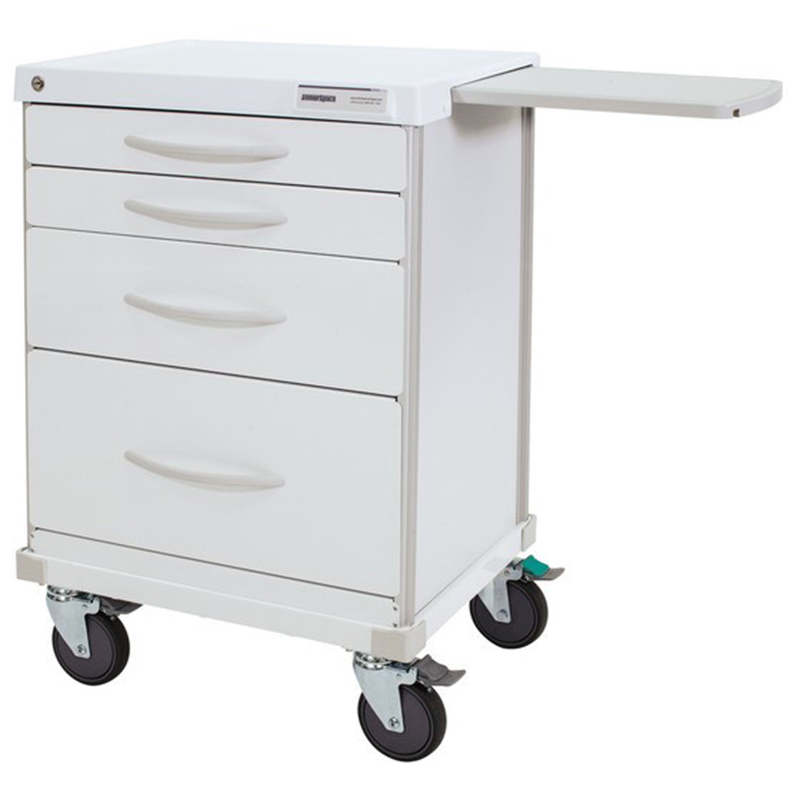 A lightweight aluminum body and frame and plastic drawer bodies reduce push force by up to 52% for enhanced ease-of-use and mobility. InnerSpace is also fully committed to reducing hospital-acquired infections and the transmission of pathogens. To limit the spread of bacteria and viruses, InnerSpace has improved infection prevention by featuring anti-microbial plastic external drawer pulls on the new line.
The 7600 Series Harmony Carts consist of a variety of size offerings for vertical drawer space including 21", 24", 27", and 30".
Enhanced security is also a priority. Lock options are available to suit the department's needs whether requiring physical keys, an electronic locking system with wireless networking, or credentialed access.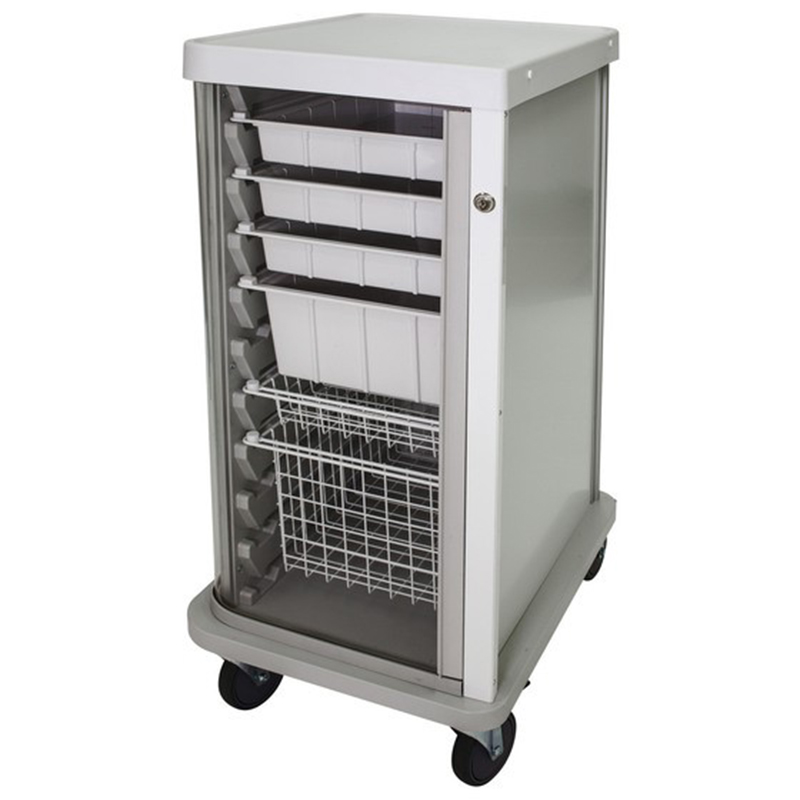 A variation to the line — the 7750 Series Harmony® with Cell System — is narrow-side-oriented and available with 7 (21") or 9 (27") slots.
The 7750 runs on plate casters for increased durability and roll performance in comparison to stem casters. Because infection prevention is of the utmost concern, the 7750 series eliminates all slats in the tambour door. The smooth tambour door comes in a transparent option, to track inventory without having to open the door, or opaque option to maintain product discretion.
The goal of InnerSpace, and that of the 7600 and 7750 Series Harmony Cart, is to reduce the steps and time required to access supplies in order to maximize time that clinical staff can spend with patients.