The journal Surgical Endoscopy recently published a new study headed by Deborah S. Keller, MD, entitled "A New Perspective on the Value of Minimally Invasive Colorectal Surgery—Payer, Provider, and Patient Benefits." In many respects, it looks like any number of medical research papers entered into the broader discourse every year, but there's a telling and underutilized word in that title: "payer."
Keller and her colleagues weren't simply trying to weigh the effectiveness of minimally invasive surgery in terms of medical outcomes, though that was important, too. They wanted to deeply consider how the approach impacts the bottom line.
To learn more about the research and why the team expanded their focus to include fiscal concerns, Surgical Products interviewed Keller.
Can you give us the basics of the study?
The study really focuses on the costs and the outcomes from an administrative view and from a health policy view. It also highlights how to optimize both as we move toward bundled payment models and accountable care organizations. As you may know, these are being implemented by many insurers as a way to share risk and control costs. Surgeons have to know that these are coming. There's also a need to find cost savings as we move towards these models and for surgeons to find ways to preemptively prepare to be efficient and effective in their practices. So, looking at the overall cost of care, including the in-patient anchor episode and the post-discharge period, we found that the costs were significantly lower with the minimally invasive approach. Under these impending models, minimally invasive surgery (MIS) could be a value proposition.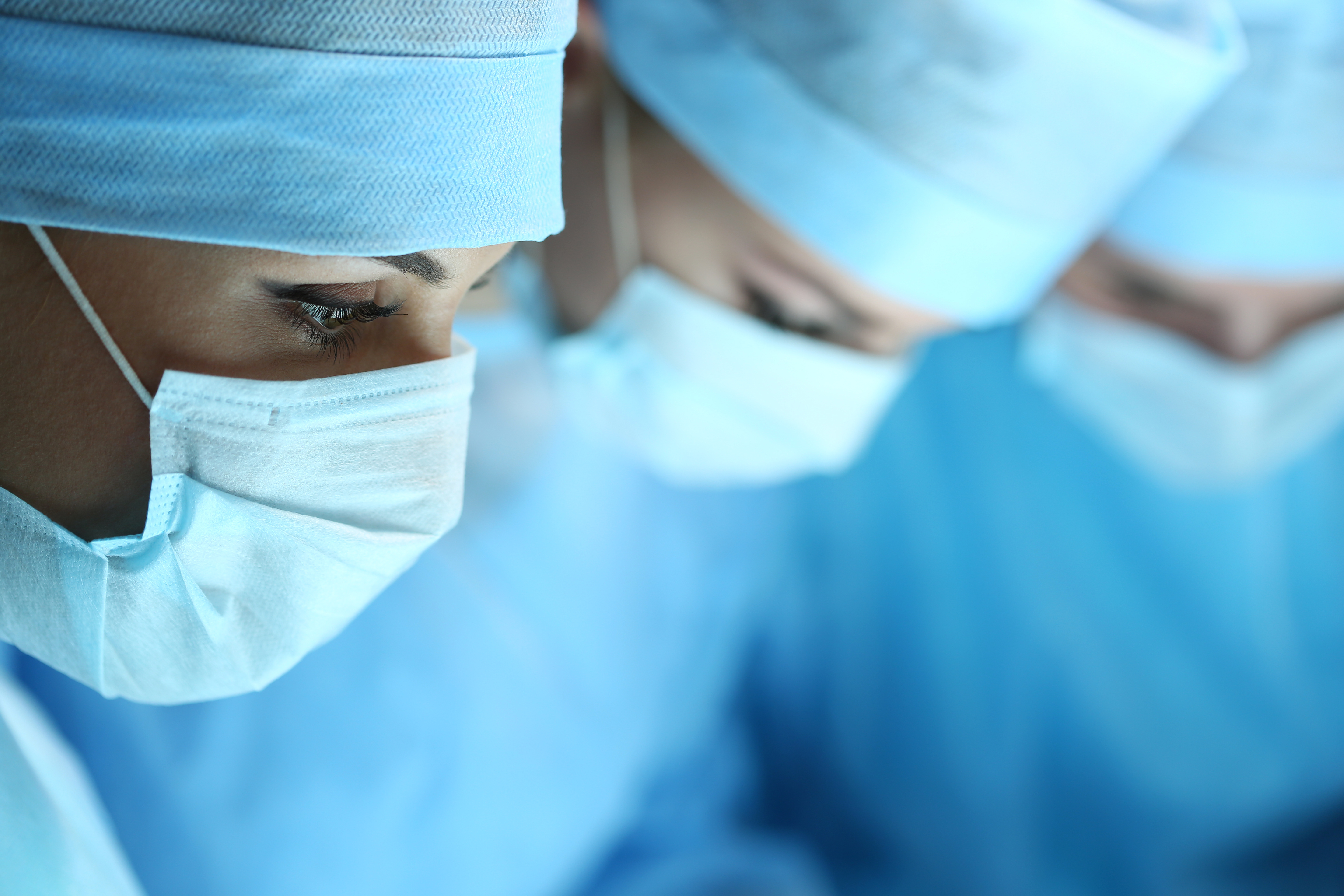 Can you talk about some of the main factors that showed taking this approach is cost-effective?
The reduction in hospital length of stay is a major factor. The total complications were lower and the colorectal specific-complications were also lower in claims data. The data also showed that the facility and the professional fees were lower, which was novel, as well as the use of post-discharge resources, including skilled nursing facilities, pharmacies, emergency departments, and out-patient follow-up visits.
According to your research, what are the specific reasons complications are lower with the MIS approach?
It's actually a reduction in the trauma to the body and the physiologic impact on the patient with the minimally invasive approach. There are smaller — much smaller — incisions, less manipulation of the tissues, and subsequently less pain. With this, patients literally get better faster. They are out of bed, eating on the day of surgery, without drainage tubes and lines inserted and hanging off of them unnecessarily. This is a change in the way that we take care of patients using a minimally invasive approach, especially with enhanced recovery.
Did you find any drawbacks to the MIS approach? What do practitioners need to know if they transition to that route for these procedures?
There were no drawbacks identified in this research. We used Truven MarketScan, which is an administrative claims database, for our research. The population examined consisted of patients between the ages of 18 to 64. In that group, there were no downsides seen. So, physicians that have concerns about adopting a minimally invasive approach should be assured that there are no drawbacks as far as we could identify. In early studies, the equipment costs and OR times were higher for laparoscopic cases. This is no longer the case. We found that the consumables, equipment cost, and utility fees, including OR time, were actually lower and more cost-effective than with open surgery. One drawback that was not mentioned, but which surgeons should be aware of, is the learning curve with laparoscopic cases, and the time investment to ascend the learning curve. But, given these outcomes, the benefits are worth the cost at all levels of someone's career.
There's a lot of discussion about the need for surgeons to be more mindful about cost concerns moving forward. Does that match up with your vision of where the field is headed?
Absolutely. It's not just going to be about doing surgery on a patient and getting the patient out of the hospital with a good clinical outcome. It's the fact that you need to be responsible for the entire care episode. There's simply going to be one bucket of money that's going to be divided up for the entire patient care experience for every person and provider who touches that patient. So, a short length of stay, good clinical outcomes, low consumable costs, a patient discharged to go home and not use post-discharge resources becomes increasingly important to make sure that we stay financially feasible.
And a lot of that responsibility is going to be on the surgeons?
It's absolutely on the surgeon, and on the surgeon communicating with the patient and managing his or her expectations. The surgeon will be responsible not only for patient outcomes, but also his or her own financial outcomes. He or she can take the initiative by incorporating more minimally invasive approaches.
Do you think there's a growing responsibility for those doing research to be looking at outcomes from a financial feasibility standpoint?
I unequivocally do, which is why I wanted to look at this. I was lucky enough to be paired with people at Milliman and people in the minimally invasive group at Medtronic to look at the next generation of improving outcomes. We can't keep opening journals and seeing that laparoscopy has better clinical outcomes than open. We know that. It's not progressing the literature. While the field and the world are progressing around us, we have to see what the benefits are for proven approaches, and to really prepare ourselves for impending changes.
Even the research field isn't completely caught up with the idea that they need to be looking at it from a different perspective, it sounds like.
No, the surgical field is not, but other related fields are, which you see when looking at health administration journals and quality management journals. To be successful, these fields all have to be considered. We're going into a new realm. I'm new in practice, and people talk about how fee-for-service was the norm 20 years ago. It's dramatically different than what I'm coming into, and it's rapidly evolving. It's about being prepared because we have the information. We know these changes are going to happen. We do not know exactly how they're going to happen, but we know they are coming, so it's inaccurate to say we're going into it blind. It's now on the surgeon to take charge and be proactive.