Earlier this month, the U. S. Food and Drug Administration approved a minimally invasive surgical robot assist device for spine procedures, after being available in Europe for more than a year. MEDTECH's ROSA Spine reieved the CE mark in July 2014. This is in addition to MEDTECH's ROSA Brain, which was FDA cleared in 2010.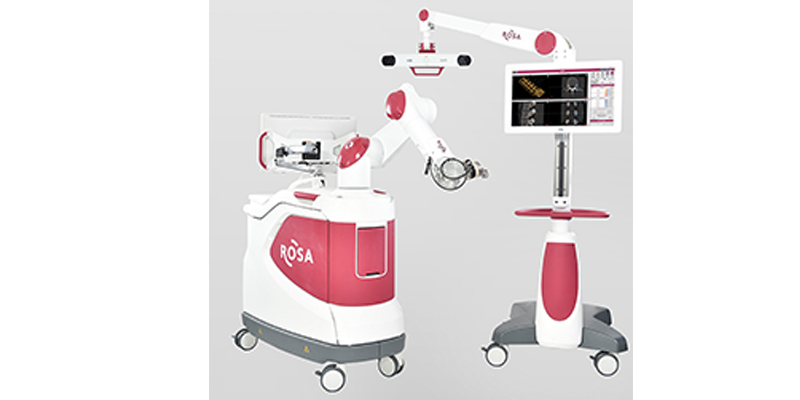 To learn more about this technology, Surgical Products connected with Dr. Michel Lefranc, a neurosurgeon at Amiens-Picardy University Hospital.
How did you first hear about the ROSA Spine and what was you first experience like with the surgical robot?
Lefranc: My first encounter with the ROSA™ robot dates back to 2010 at the SNCLF congress (Society of French Speaking Neurosurgeons). At that time, I was looking for an accurate stereotactic tool to help develop deep brain stimulation (DBS) for Parkinson's disease at Amiens Picardy University Hospital.
I was immediately surprised by the robot's intrinsic qualities: ease of use, accuracy, versatility (the possibility of using it differently depending on the type of operation, adaptability (surface registration / bone fiducials / frame …).
Since then I've become a daily user of the robot (stereotactic biopsies, DBS, intra ventricular endoscopy and, for one year now, spine surgery).
What does this offer that previous methods did not, and how has it changed your approach to spine surgery?
Lefranc: The robot is not only a navigator but also an operative assistant, capable of following the movements of the spine (spontaneously linked to the patient's respiratory movements or induced by the surgeon) thanks to its robot arm. As far as I know, this is the only tool capable of helping the surgeon to perform exactly the pre- or per- operative planning that the surgeon wants to do for his patient. Apart from the notion of precision, it's really this capacity to let the surgeon to do exactly what he wants for his patient which is the most interesting and innovative for this new tool.
What should your peers know about this robot if they're considering making the investment?
Lefranc: This is an assistance tool – the surgeon remains in control of surgery throughout the whole procedure. And that help is particularly relevant in minimally invasive approaches for spine surgery. It's an extra step forward in ordinary spine navigation because, apart from its ability to navigate any tool in the patient's spine, this tool allows you to perform the planned surgical gesture to perfection.
Dr. Michel Lefranc, a neurosurgeon at Amiens-Picardy University Hospital, is a consultant for Medtech SA.