There were nearly 100,000 surgical technologists in the U.S. in 2012, and their employment is projected to grow 15 percent through 2024, much faster than the average for all occupations. Their overall goal is patient safety and managing surgical supplies to ensure a successful procedure. With 30-plus years of experience in the OR and central sterile processing, I have developed the following tips to ensure surgical instruments are prepared and organized properly.
Make sure instruments are sterile. While this seems elementary, it is an extremely important step. Surgical instruments must be sterilized prior to use. A chemical indicator should be located outside the package. It will change color if the pack has been exposed to the sterilization process. This does not indicate that the items are sterile, though. There is a chemical indicator or integrator inside of the package that must change in order for the package to meet the proper Sterility Assurance Level (SAL) and be considered sterile. The package should be considered unsterile and not be used if the integrator is missing or has not changed color. If an unsterile set is placed on the sterile backtable, all other items on the table will be considered contaminated.
Check the grade level of the instruments. Check the instruments to ensure they are surgical-grade stainless steel and not one-time use, floor-grade instruments. Because they look similar, floor-grade instruments sometimes get mixed in. To tell the difference, surgical-grade instruments are usually marked with the company name, item number, perhaps even the country of origin. Never use floor-grade instruments if using a single-use item. When deciding which standards to use for sterilization of SUDs, remember that the FDA considers hospitals to be manufacturers if they reprocess SUDs and expects hospitals to meet either the requirements of the industrial standards or have an equally rigorous scientific rationale for sterilization procedures used in reprocessing SUDs.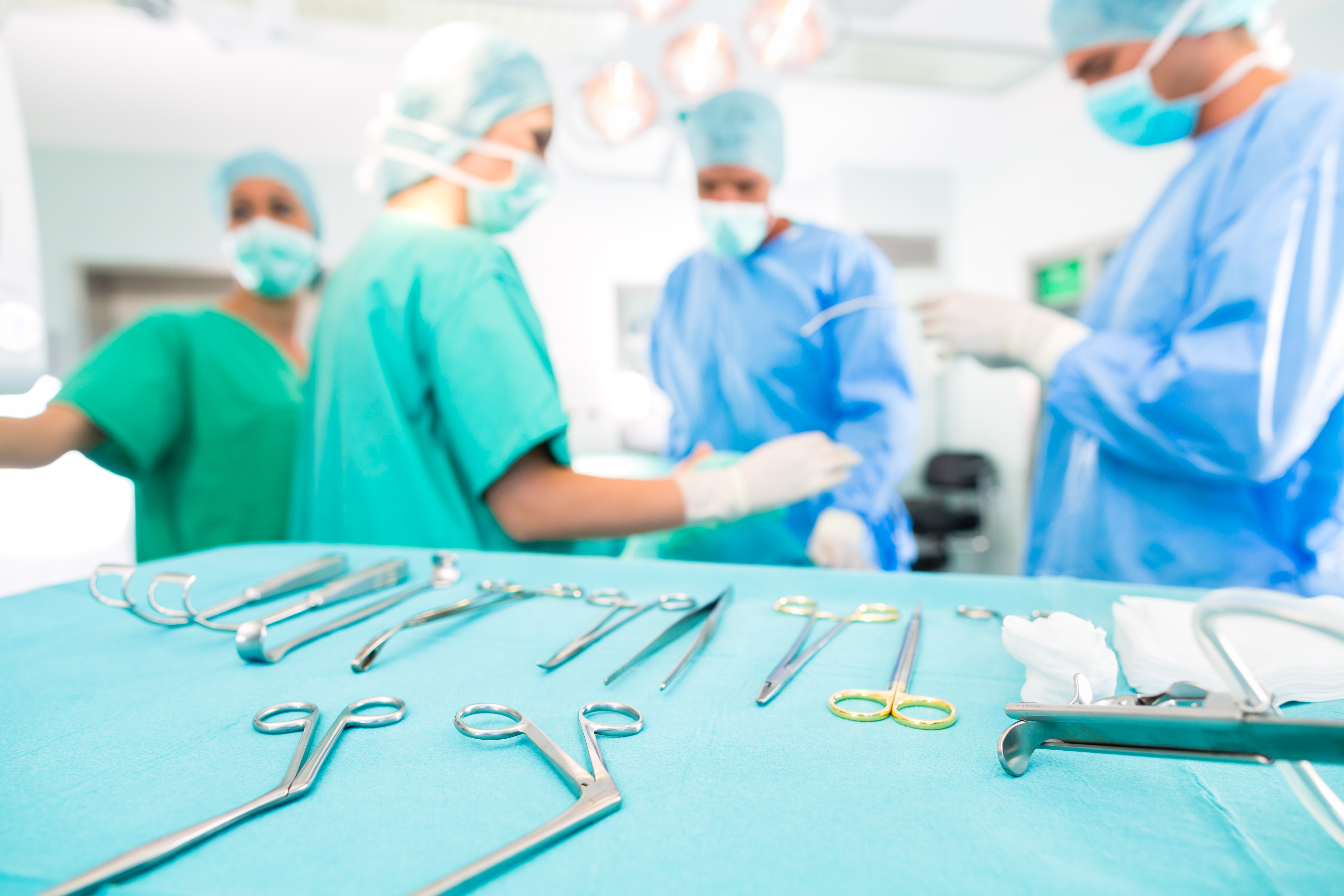 Cross-train on other surgical procedures. In case of emergency or scheduling conflicts, you'll make yourself indispensable by learning procedures in other specialty areas. Also, as personnel resources become tighter, learning multiple procedures may become the standard method of operation at most facilities. Helping in the sterile processing department can help teach the different instruments, observing and assisting in different cases will ensure you understand applicability and functionality.
Organize your backtable. To organize the backtable more efficiently, contact surgeons, vendor representatives, and service coordinators prior to procedures. Show the surgeon their preference card to ensure everything is on the card that he/she needs and add any special requests to the card immediately. Also remove any instruments that are unnecessary or not needed. The vendor will let you know what will be used during each step of the procedure. Service coordinators may communicate with the surgeon more often, so make sure you are communicating with the service coordinator and the circulator to ensure you are over-prepared for your case.
Consider best practices for cleaning instruments. Point of use cleaning starts in the operating room to remove gross and excess bioburden. This aids in the cleaning process for the sterile processing department and lengthens the life of your surgical instruments. Most importantly, it aids in the prevention of healthcare-associated infections (HAIs). A non-aerosol detergent should be used on the instruments immediately after the surgical procedure. Do not salt in sodium chloride when cleaning instruments. This will create staining, rusting, and pitting of instrumentation and will eventually destroy the instruments. If wiping down the instrument during a surgical procedure is necessary, use distilled water in a separate basin. Immediately following the procedure, use a pre-soak detergent or enzymatic.
To read additional tips for managing surgical instruments, visit Medline's "Voices of Healthcare" blog.
Hassan Bilal supports and advises a sales force of over 1,000 Medline sales representatives on central sterile products, standards and technology which cover the United States and Canada. He is also a voting member on the ST79 Sterilization Standards Committee for the Association for the Advancement of Medical Instrumentation (AAMI).